My first year or two teaching I was very guilty of thinking that engaging science needed to involve some sort of complex science experiment. Thank goodness I learned a few years in that that was not true. I learned that drawing, designing, and even reflective discussions were a great way to engage my students in science topics we were studying.
Last week this was put into practice when we had the best time reviewing potential and kinetic energy with roller coasters. This activity was not a complex science experiment, but it was perfect at engaging my students in learning and showing what they know about a science topic. And my kids were almost as excited about this as they were the first time we played SCOOT. (By the way, we are addicted to SCOOT. We play it ALL the time, and the kids never even realize how much work they are doing! Click here to read a little more about SCOOT.)
Back on track (no pun intended! :D), the activity was pretty simple but very powerful for my students' application of what they had been learning about potential and kinetic energy. After a few days of direct instruction and a few simple demonstrations on potential and kinetic energy, we were ready to review with something more engaging and fun.
To begin with, each student individually sketched their roller coaster on their notes with these requirements:
Must have at least two "hills"
Must have two carts showing potential energy
Must have two carts showing kinetic energy
Must have the cart showing the most potential energy labeled
After the students independently sketched and labeled their drawing and I was able to informally assess them, I put them in small groups to plan and draw a group roller coaster, with the same requirements.
Check out the detail on these!
I love the name of this one!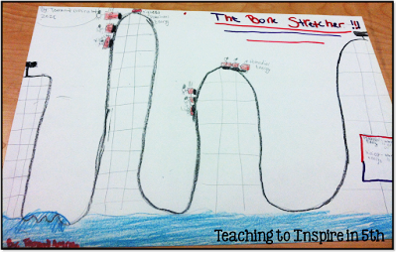 This one led to a discussion about plural possessives vs. singular possessives. Gotta take those teachable moments when we can!
The collaborative roller coaster aspect was a great add-on to the lesson. It got the students discussing the science skill and using the science vocabulary. It also allowed students who may not typically shine in group work to let their creativity and design skills show.
Want more resources for potential and kinetic energy? Click here to grab a FREEBIE from my TpT Store that includes several printables to supplement your instruction on potential and kinetic energy.
What is one simple, yet engaging activity you have done for science this year?