Over the years, I have collected several different back to school activities. However, I always like adding to my collection and trying out new activities and printables. So this summer, I designed this free pack of back to school activities that has a few random printables and activities that I thought my students would enjoy.  This is perfect for those upper grade students, because it uses "older clipart" that is not so primary looking.
What's inside the resource?
The resource contains a few "fun" printables that have the students getting to know each other or the teacher. One printable has the students asking the teacher three questions about or her. This is a fun one because then the teacher can spend some time answering some of the questions with their students. This will help them strengthen their rapport with their students by making personal connections with them. There is a "Find Someone Who" printable which is definitely a staple activity during back to school time. The students love that they are able to get up, move around the classroom and have time to talk to one another.
There are also printables that require the students to show what they have learned about the classroom rules and procedures. My favorite is the school contract that has the students setting goals for themselves. I also love the class rules and homework policy printable. They could share this printable with their parents and keep it for reference in their homework binder or agenda. If you need more resources to help teach rules and procedures, check out this resource that includes TEN different activities for teaching and practicing rules and procedures- including a list of suggested procedures to teach!
Click on the image below to download these free back to school activities.
 Thanks for visiting!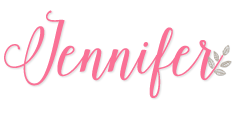 Save
Save
Save