With the sights, sounds, and smells of Christmas surrounding us for almost a quarter of a year, have you ever stopped to consider how all the Christmas objects and decorations actually came to be? Who invented it and when? This whole class or individual student Christmas craft (or simply a Christmas reading activity) is a great way to bring in some holiday cheer into your classroom in a new, engaging way for your 4th or 5th graders.
Incorporating this Christmas Craft into Your Classroom
Learn About One Christmas Invention a Day
Bring in a tree and each day present a new item to read about as a class and hang on the tree. When the tree is finished, you can display it outside of your classroom to let other classes (or visitors) come by and read about the inventions.
You could also incorporate these into your existing tree by hanging the items on the tree with the fact cards (or without at first and add one fact card a day as you discuss each item.)
Even if you don't have a Christmas tree, you can incorporate the Christmas facts as a quick Christmas reading activity with each day discussing a new Christmas invention.
Create a Class Christmas Tree
Have the students bring in the Christmas items and hang them on the tree with the cards.
Have Groups or Individual Students Create Mini Christmas Trees or 3-D Posters
Each group/student can create and decorate their own Christmas Inventions trees with all of the Christmas items described in the post or with just one. You could even have one group per invention. The groups could decorate actual Christmas trees or just create a 3-D poster with a drawing of a tree and the items and the fact cards taped on the board.
 
Materials Needed
an artificial Christmas tree or posters if you go the 3-D poster route
Christmas tree lights
wrapping paper
adhesive tape
tinsel
bubble wrap
candy canes
an Elf on the Shelf or a photo
invention fact cards printed on cardstock (lamination is optional) >> Download the fact cards here.
hole punch
Christmas tree ornament hangers or ribbon
An alternative to using the eight pre-made cards is to ask your students to research and bring in their own items. Blank cards are included in the download.

Instructions:
1. Print and trim the invention fact cards. Printing on cardstock or laminating is best.
2. Punch a hole in each corner of the card for the ornament hanger or ribbon.
3. Gather the Christmas invention materials to decorate the tree.
4. Hang each card next to its corresponding item on the tree.
Not feeling very crafty? Remember that you can incorporate the Christmas invention cards into your classroom as a "fast fact" or "Did you know?" daily activity.
Click here or on the image to download the Christmas inventions fact cards.
Want More Christmas Resources and Activities?
Christmas Activities and Ideas for Upper Elementary – Roundup of all of my Christmas posts!
Christmas Read Alouds for Upper Elementary
Candy Cane Activities for Upper Elementary
Christmas Behavior Management Ideas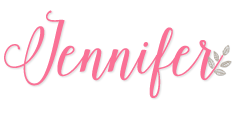 This post was created in collaboration with A Stults.