The holidays are the perfect time to engage your students with activities that you don't get to do during the regular school year. This Christmas STEM activity is a student favorite and perfect for engaging your students in engineering and math skills while also sneaking in some holiday fun.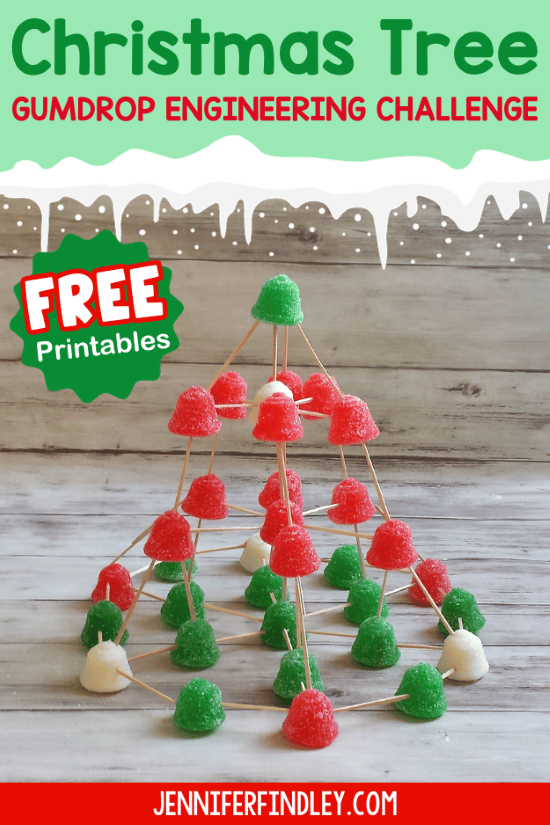 STEM Focus:
The focus for this Christmas STEM activity is engineering and math, specifically measuring. You can easily add in a technology component by having the students record their data on a google spreadsheet, video their progress, or complete an online journal entry about the process and what they learned.
Materials:
Gumdrops (about 40 per group)
Toothpicks
Rulers or other measuring tools
There are a few different ways you can incorporate this activity in your classroom. With any engineering activity, you can provide more or less structure and guidelines. You can add in requirements that up the challenge or you can keep it pretty simple. For this particular activity, there are two main choices I choose from: a more advanced version and a "free for all" version.
Christmas STEM Activity Option 1:
This version is more advanced and has more guidelines that will require your students to think more critically, do more math, and do more writing. The students must start the task by creating a simple tree with four toothpicks and five gumdrops. They will measure the tree and record the measurement. Then, they will begin the main challenge: to create the tallest tree possible. They will measure their progress three more times: twice during and once for the final measurement.
After completing both challenges, they will calculate the difference between the simple tree height and their final tree height. Then, they will compare and contrast the process of creating the simple tree and the tallest tree.
Here is an example of a simple tree created with five gumdrops and four toothpicks: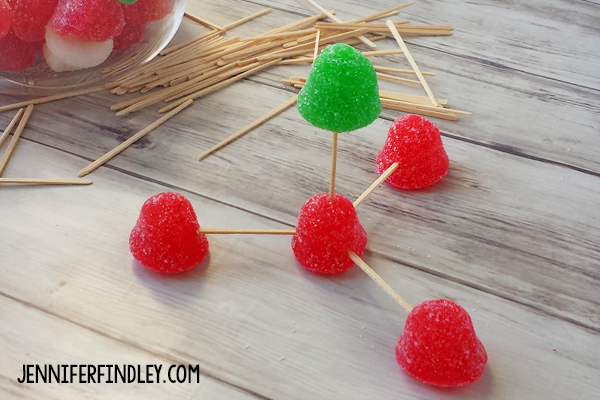 Christmas STEM Activity Option 2:
For this version, there is no simple tree requirement and the students are only instructed to create the tallest Christmas tree possible with the gumdrops. They will measure their progress three times just like in option 1.
Here are some example trees that could be created. I have included printable examples in the download. However, I usually don't give my students any examples at all, so what they come up with is truly creative. What my students come up with is typically better or more unique than any example I could show them.
Click here or on the image to download the printable directions for both options to best help you complete this Christmas STEM activity in your classroom.
If you have your students complete this challenge and are on Instagram, I would love to see pictures. You can tag me (@jenniferfindleyblog) in the picture. 🙂
Need Christmas Math and Reading Activities?
Want More Christmas Resources and Activities?
Christmas Activities and Ideas for Upper Elementary – Roundup of all of my Christmas posts!
Christmas Read Alouds for Upper Elementary
Christmas Tree of Inventions: STEM-Inspired Christmas Craft
Christmas Behavior Management Ideas
This post was created in collaboration with A Stults.