For this month's Math is Real Life, I am writing about a few of our recent trips to the lake. On the way back from the lake, my mom texted me and asked me how much gas we used on one trip. After telling her about 1/4 of a tank and that the tank held 32 gallons, I realized this was a good example of using math in real life. Fast forward to the next trip to the lake when we almost ran out of gas. We had about 1/3 of a tank of gas, which should have been more than enough. However, we did a lot more driving and less "hanging out and swimming" on that day. This affected the amount of gas we used. Thankfully, we made it back to the ramp and to the boat trailer. This is a great example of how outside circumstances in the real world affect math sometimes.
Here is a picture of my sons on the tube. They absolutely love it!
In the spirit of this Math is Real Life, I have a multi part math constructed response freebie to share with you. This task mirrors my new Multi Part Constructed Response Tasks. Each task is available in three formats to allow for differentiation.
This constructed response math task comes differentiated at three levels. The task itself is not differentiated. Instead, the response section itself is differentiated to allow all students to complete grade level work with scaffolds to organize their answers and thoughts.
The first level separates each part and provides sentence stems to ensure the students answer the question completely. The sentence stems also help ensure the students understand the task.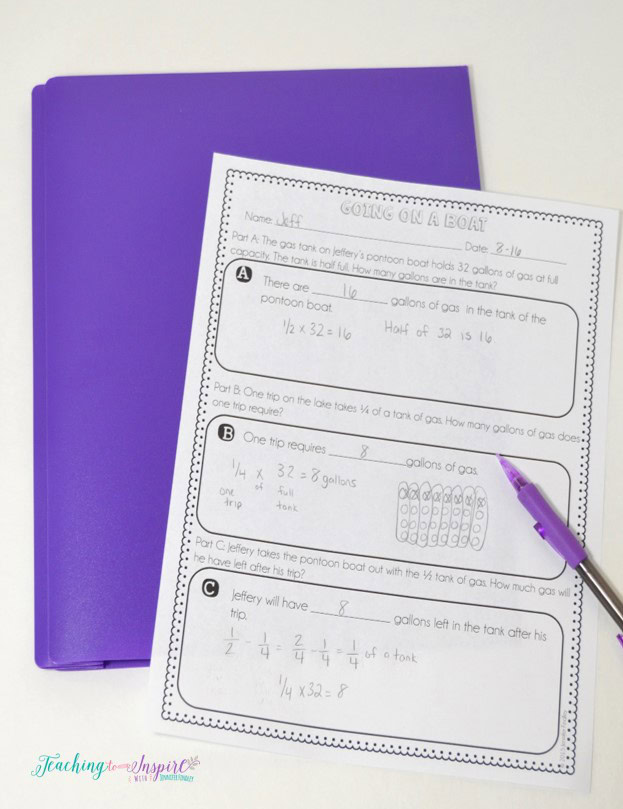 The next level separates each part to help the students organize their answers and work but does not provide any stems.
Finally, the most advanced task provides no organization support and no sentence stems. This is eventually where I want all my students to be as this mirrors what they will be expected to do at the end of the year.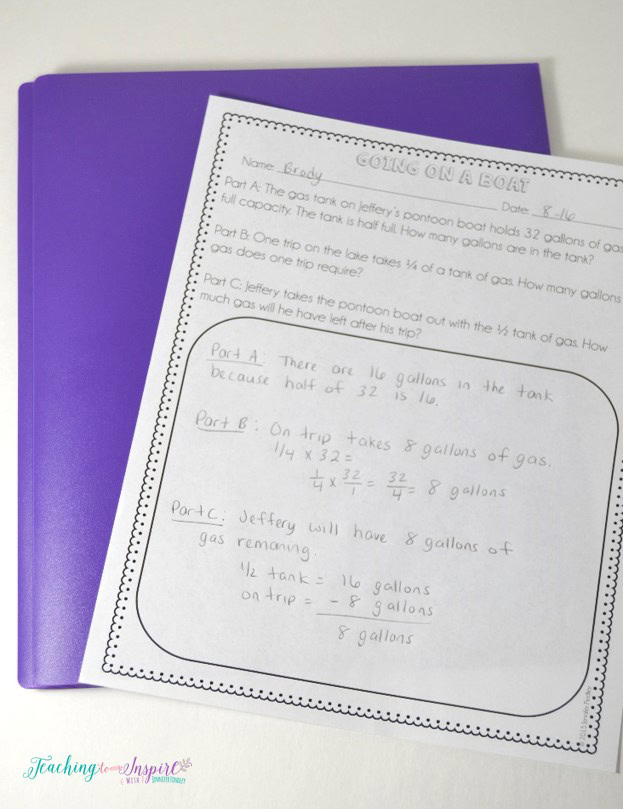 If you like the format of this freebie and want to see more, make sure you check out the bundle that contains 60 of these!