Whew, I can't believe I haven't blogged since school started back. I have several blog posts and ideas that I can't wait to share with you in the coming months. For today, I wanted to share a simple strategy that I have been using successfully for four years to control excessive talking.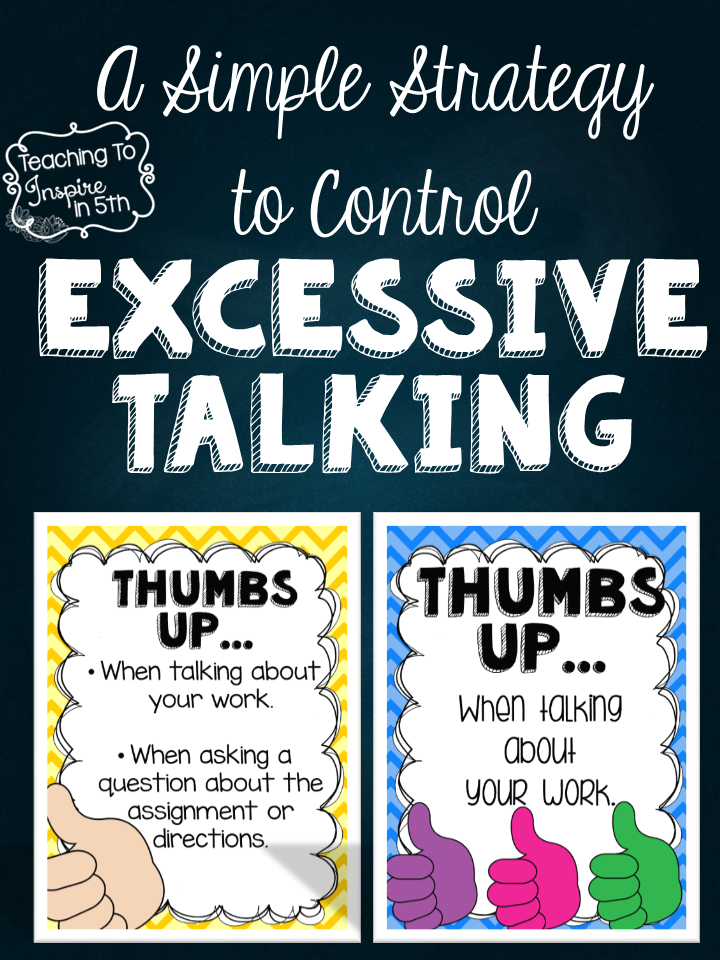 I call this easy to implement strategy, "Thumbs Up!" Here is how it works:
The students are allowed to talk about the work or directions, BUT one of the students talking must have his or her thumb up. It is that simple!!!
Here is why I think this works:
Students know they have some freedom to talk about the work, however they have to do a little work to be able to do it (putting their thumbs up). This curbs off task talking. They do not want to waste their energy with their thumb up to talk about something off topic.
It is super easy to remind the students of this procedure. When I hear talking with no thumbs up, I simply say, "I hear talking, but I don't see any thumbs up." This is a quick and easy reminder that is not nagging or annoying to the students.
I use this strategy during the morning, during independent work, and during dismissal. I DO NOT use this during turn and talk times or group work because talking is expected. I also do not implement this during times when talking is not acceptable (taking a test, lining up, etc).
Trust me, it works like a charm! If you want to try it out, you can download some posters to hang in your room, by clicking on the images below!
If you try it, I would love to know how it works for you! Also, let me know your simple strategies for curbing those talkers and controlling excessive talking in the classroom by commenting below. I would love to hear your ideas!