Figurative language is always one of my favorite ELA skills to teach. It lends itself to fun, engaging lessons. This post will share videos for reviewing or teaching figurative language. (As with any videos that I share, I recommend that you watch the videos before showing them to your students.)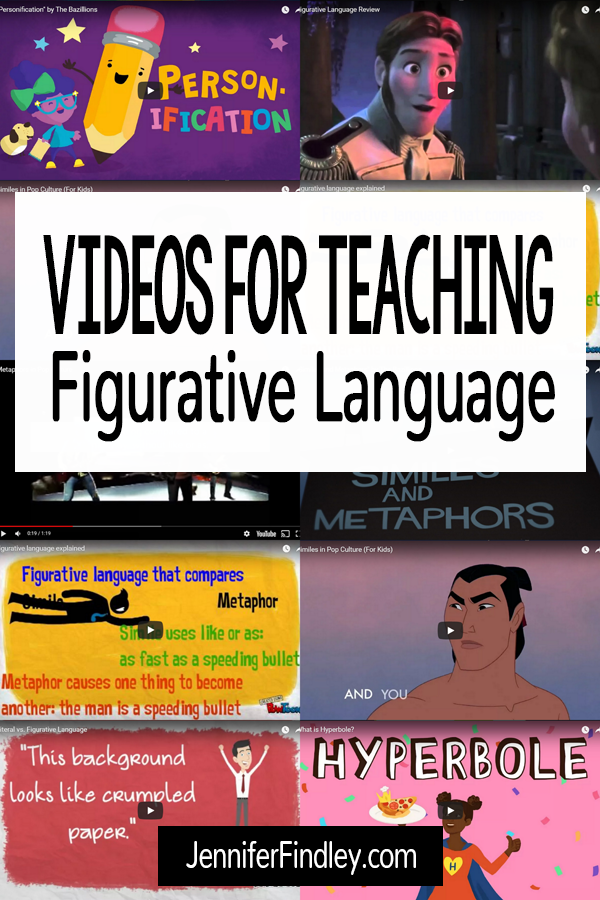 Figurative Language Explained
Running Time: 1:58
This short, animated video explains the difference between literal and figurative language, and then gives an overview metaphors, similes, personification, hyperboles, symbolism, and idioms. Great for a quick review or as independent practice.
Personification
Running Time: 2:52
This is a cute, catchy song with of examples of personification and what they really mean.
Similes and Metaphors
Running Time: 2:59
Simile Girl and Metaphor Man are here to save the day! These heroes make learning your similes and metaphors as easy as pie. Another cute song from The Bazillions. Note: The metaphors used in this video are also common idioms which may be confusing for your students, so make sure you preview the video before deciding to show it.
Similes in Pop Culture
Running Time: 6:49
More than a dozen examples of similes in movies, TV shows, songs, and commercials. A wonderful compilation.
Metaphors in Pop Culture
Running Time: 1:19
A short video containing 4 examples of metaphor use in popular songs.
What is Hyperbole?
Running Time: 3:25
A catchy original song that explains all about hyperboles. Full of examples of hyperbole in different kinds of writing, including tall tales and advertisements.
Need more resources for teaching figurative language?
Click here or on the image below to see my supplemental teaching resource for figurative language that includes passages, graphic organizers, task cards, and more!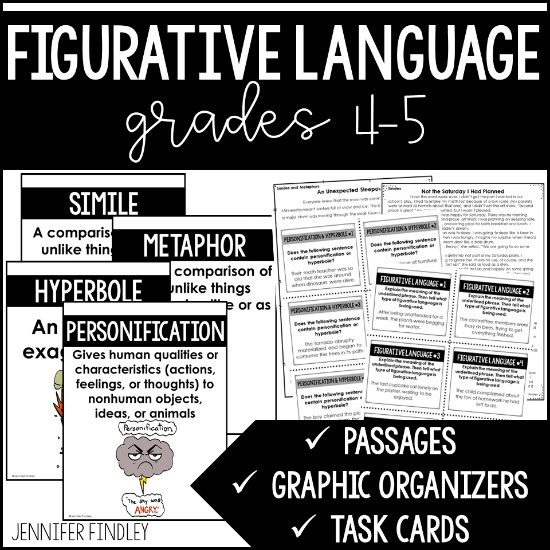 Click here or on the image to see my figurative language reading games and centers.