Are you looking for a way for your students to exchange Valentine's Day greetings in a virtual classroom setting? Being able to celebrate holidays and special events is essential for many students, so I want to offer a way for your students to send each other greetings on February 14th.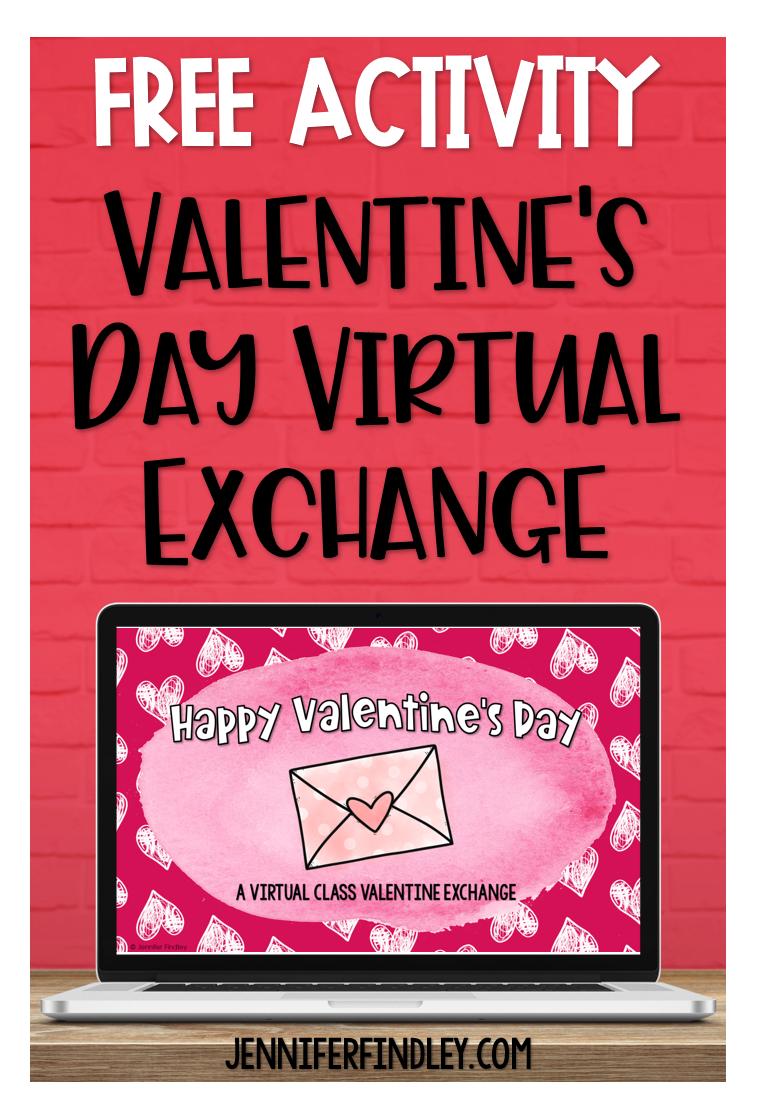 About the Activity
Everything you need for the collaborative virtual Valentine's Day exchange is included in the Google Slides document. Teacher directions take you step-by-step through how to set up the activity and assign it to your students.
Setting Up the Activity
It can be tricky when you assign a file to students that all of them will be accessing and editing. In order to help make it clear for each student as to which slide is "theirs" and which belongs to their classmates, I have included a slide with contents tables. You can specify the number of the slides along with your students' names for easy assigning. Tables are fully editable, so you can make them work no matter how many students you have.
Student Directions
Two slides give students directions for completing the activity. The first slide gives step-by-step directions for each student to follow. The second slide has GIFs showing examples to students of how to insert text, edit text, and include clipart along with their messages!
The Message Slide
First, each student will find his or her own slide and write their name on top. Then they will visit each other's slides and leave a brief message. They will need to use the "Insert Text" tool in Google Slides. There is also clipart available in the margin of each message slide that students may drag and drop to include along with their text for some extra pizzazz!
You may suggest that students wait until they have all gotten a chance to write messages to go back and visit their own slide to see what special greetings are waiting for them. Alternatively, you may download the slideshow as a PDF and post in Google Classroom for your students to each read (or download it as a keepsake!).
Download the FREE Valentine's Day Exchange Activity Here
Click here or on the image to access the slideshow. You will click the link and COPY the activity to your Google Drive. From there, you can delete slides, duplicate slides, etc.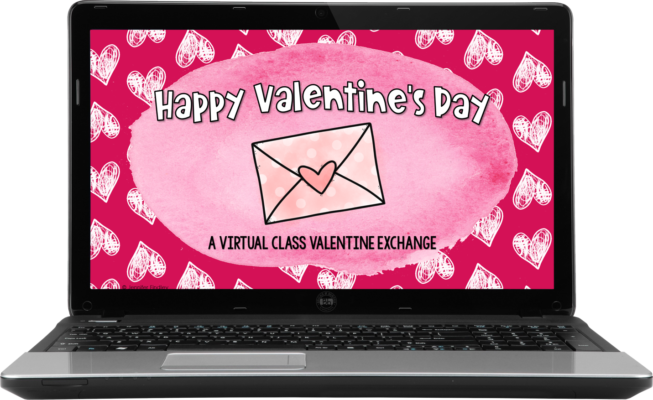 More Digital Valentine's Day Activities
If you need more digital (and printable) activities for February, check out these Valentine's Day activities from my TPT store.