This is a guest post written by a representative from Front Row. Some of the features shared in the post are part of the paid version.
When I first chatted with Jennifer last year, I felt immediately inspired by the incredible resources she's brought to teachers all over the country. I know Jennifer to be a passionate, innovative teacher who has helped her students reach outstanding levels of success. That's why I was excited to share with Jennifer — and with all of you — an amazing, freemium classroom tool that can help teachers everywhere: Front Row. I am a former classroom teacher who now works at Front Row, and I believe so strongly in this tool and the opportunities it brings to teachers and students alike. Let me tell you why:
1. Front Row helps teachers reach all learners.
Students start Front Row by taking a fun and quick diagnostic test. In this way, the program can quickly assess where students stand and what their strengths and weaknesses are. As students continue to practice on Front Row, the program will personalize the practice to each student's level. The program is also adaptive, so if students master a standard and start excelling, it will allow them to practice with higher-level concepts. If students are really struggling through a concept, the program will adapt and lead them to easier problems so as to scaffold them up to mastery.
2. Front Row provides personalized practice in math AND reading!
Front Row is one of the few programs that offers high-quality practice in both math and reading! For the reading portion, teachers can choose from hundreds of articles to assign to their students. Each of the articles is written at 5 different grade levels. The program will automatically recommend which reading level should be administered to each student based on their performance on other articles. The best about this is that students, regardless of their reading level, can access the same information. This helps to avoid alienating students, especially those that are struggling and need all the confidence they can get!
3. Front Row reports will help you target your instruction
Another exceptional aspect about Front Row is the reports it offers. You have access to report cards, growth reports, and analysis reports, which allow you to assess mastery per standard on an individual student basis or a class-level basis.
4. Front Row makes life easier for teachers!
By administering diagnostic tests for you, individualizing practice for your students, and assessing your students for you, Front Row frees up your time so you can focus on other things in your classroom. What teacher doesn't need more time?!
5. Your students will love it!
The best thing about Front Row is how much students love it. As students practice, they receive coins for their correct answers. When students are done practicing, they have the ability to purchase clothes and other avatars from our 'Piggy Store'. Front Row also has maps for each Common Core domain and a star system that ensures students go back and review already-mastered standards. All of these features create an engaging, motivating practice experience for students.
Talia Arbit is currently the Community and Growth Manager at Front Row Education. She previously taught high school science in San Jose, California and also served as the science department chair at her school. Following her time in the classroom, Talia transitioned into the EdTech sector, where she works with teachers to implement more technology into their classrooms.
Have you used this program in your classroom? I would love to know your thoughts on it. Let me know in the comments!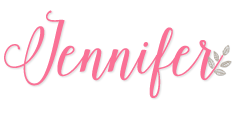 Save