Today I am back with another post about the book "Good Questions for Math Teaching"! See my first post about measurement with examples and activities by clicking here. This chapter focuses on data and chance.
I loved the questions in this chapter because they really instill in the students that there is not just one answer all of the time. Here are my favorite questions from the chapter: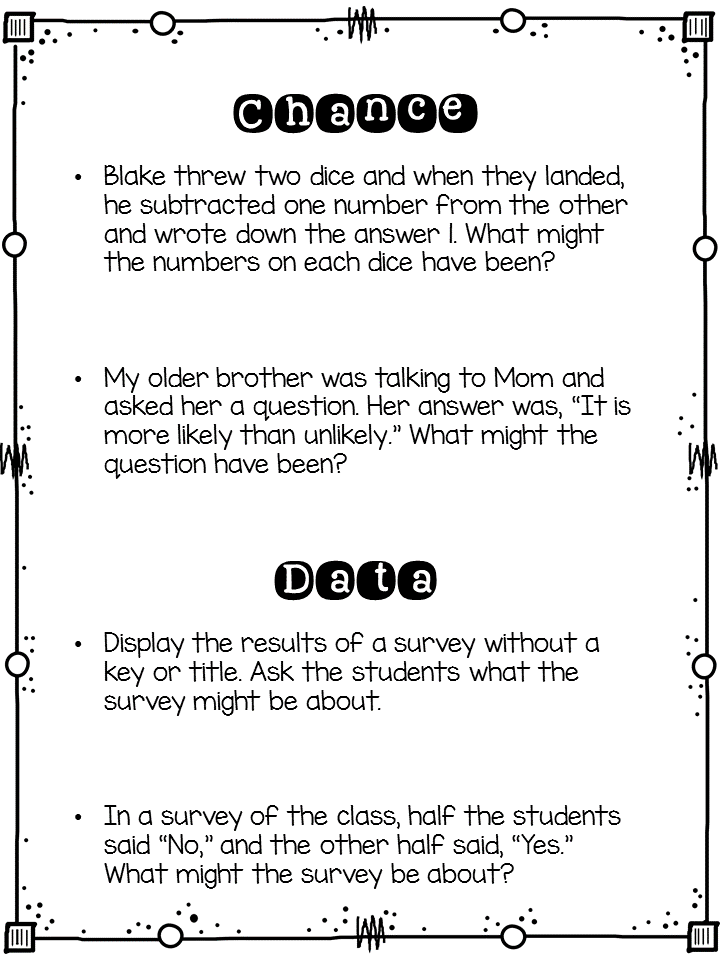 Notice how only one of the questions actually requires some algorithms or "math". The others are critical thinking questions that must be justified.
Chance and data are actually not part of the standards I teach in 5th grade, but I am definitely going to be using some of these questions in some math warm ups to get the students thinking.
What are your thoughts on these type of questions that don't have numerical answers? Do you teach this type of skill to your students? Let me know in the comments!