Children and adults both love "Minute to Win It" games and challenges, and they are perfect to incorporate into the classroom for instant excitement and engagement. This post shares the three ways to use "Minute to Win it" games in the classroom and a free PDF with directions for 25 games to use in your classroom.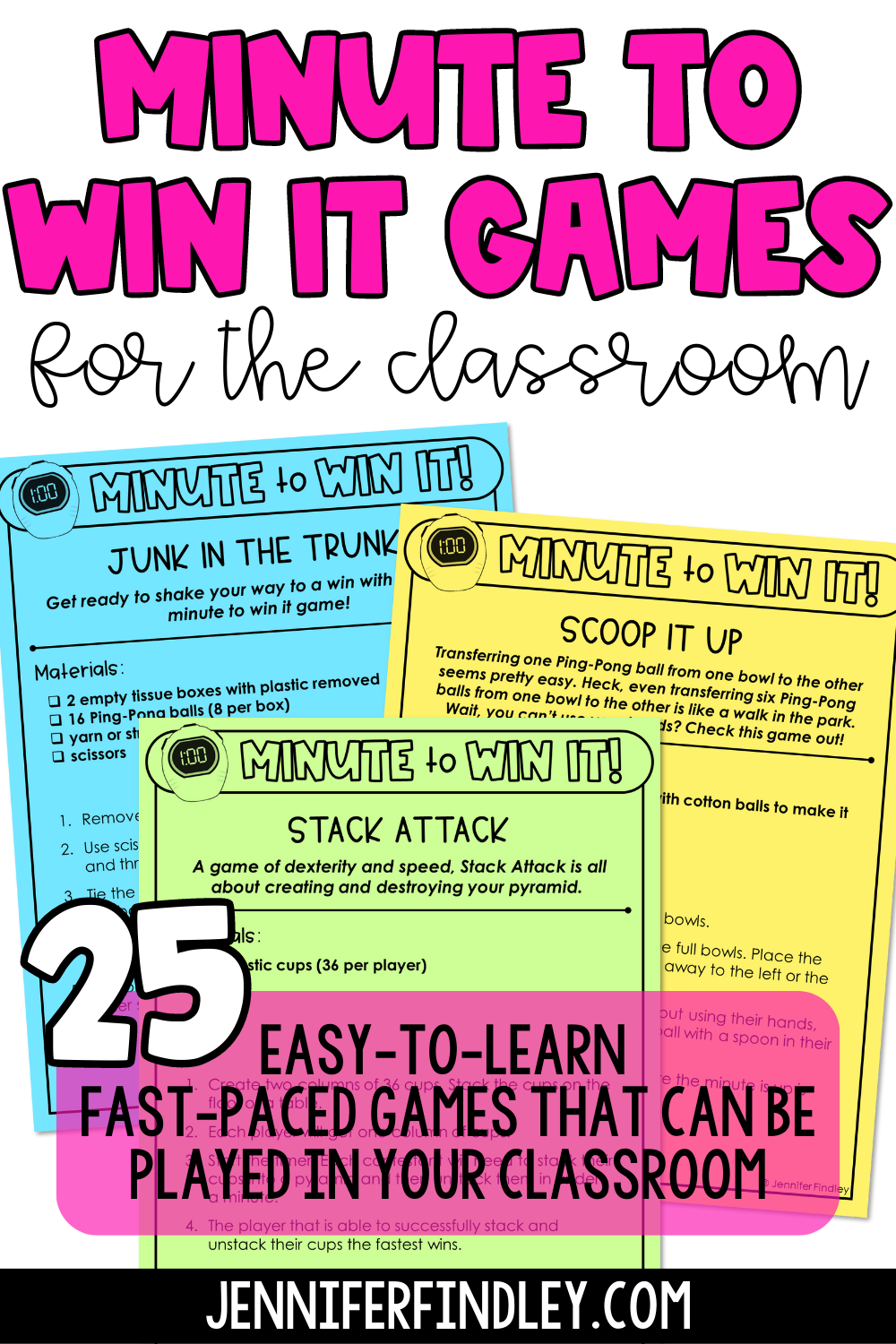 What are "Minute to Win It" Games?
"Minute to Win It" games are a type of party game that originated from the American television show "Minute to Win It."
The concept is simple: players are given a series of challenges that they must complete in just 60-seconds.
The challenges usually use common household items and require a combination of skill, speed, and sometimes luck. The tasks can range from stacking cups in a specific pattern, to bouncing a ping pong ball into a series of cups, to moving cookies from your forehead to your mouth without using your hands. The key is that all tasks must be completed in under a minute.
Here are a few examples of popular "Minute to Win It" games:
Face the Cookie: The player must move a cookie from their forehead to their mouth without using their hands.
Defying Gravity: The player has to keep three balloons in the air for one minute.
Junk in the Trunk: A tissue box filled with ping pong balls is attached to the player's back, and they must shake all the balls out in one minute without using their hands.
Suck It Up: The player must transfer M&Ms or Skittles from one plate to another using only a straw.
Minute to Win It Games in the Classroom
These games are perfect to use in the classroom because they are entertaining, easy to explain, and can be done quickly. Here are three ways that I love using these throughout the year in my classroom.
1. Use "Minute to Win It" games as brain breaks.
Using "Minute to Win It" games as brain breaks is a great way to break up the routine of a regular school day and keep the energy levels high. They provide a fun, interactive way to refresh students' minds, which will increase their ability to focus and pay attention the rest of the day.
The games are fast-paced, designed to be completed within 60 seconds, making them the perfect length for quick brain breaks during transition periods or between rigorous lessons. Just make sure you choose challenges that require little prep and no cleanup for brain breaks.
My favorite minute to win it game for a brain break is the Pencil Back Flip because it only involves pencils, which are easily available in a classroom.
2. Use "Minute to Win It" games to break up rigorous test prep or review.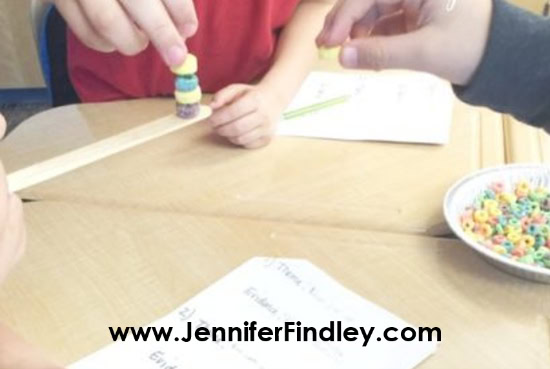 Engaging students in rigorous test prep or review can sometimes be a challenging task. Adding "Minute to Win It" games into the rigorous review lessons (like writing extended response essays) can transform even the most difficult task into an engaging, collaborative learning activity.
One way that I have used Minute to Win It games with test prep review is during a review of identifying themes.
Here is how I did it:
The students were divided into groups, and each group was tasked with reading paragraphs, identifying the theme, and recording their evidence. Each task was timed, with approximately 3-5 minutes, depending on the length of the text.
Upon completion of each task, I would randomly select one student's paper from each group to check for accuracy. If the student's response was correct, they were given the opportunity to choose one member of their group to participate in a "Minute to Win It" challenge. However, if their answer was incorrect, the group would collaboratively discuss and correct their response, which would then be rechecked.
The review session was structured into four rounds, each made up of one task and one Minute to Win It activity. Since the groups contained four students each, by the end of the review, each student had the opportunity to participate in a different challenge. This ensured every student got a chance to take a break from the rigorous review and enjoy a fun, exciting game.
3. Use "Minute to Win It" games as behavior management incentives.
Incorporating "Minute to Win It" games into your classroom can provide an exciting and effective method of behavior management. These games can serve as a motivating reward, encouraging positive behavior and cooperation among your students throughout the week.
For example, one of my behavior management incentives at the end of the year is a treat or fun activity on Friday. Sometimes, this involves a few minutes of free time, or a piece of candy, but I also love using minute to win it games for a quick behavior incentive.
You can introduce a point system where students earn points throughout the week for good behavior, participation, or accomplishing certain tasks. These points could then be redeemed for the opportunity to participate in the game. Alternatively, you could start with the assumption that all students have the 'right' to participate, but they risk losing this privilege in the event of misbehavior. This structure effectively fosters a positive learning environment, promoting responsibility and accountability.
Resources for Minute to Win it Games
Are you sold on Minute to Wint It Games and want some ideas to try out? Click here or on the image shown to grab printable directions for 25 games that are perfect for using in the classroom!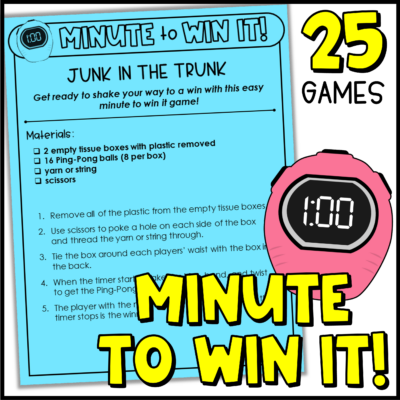 What do you think about using minute to win it games in your classroom? Is this something you do already or could see yourself doing? Let me know in the comments!