If you have been following my blog this year, you know that I love engaging test prep review games. I think review is definitely necessary at the end of the year or a longer unit, but it doesn't have to be tedious or boring.
I love using high interest games in the classroom to engage my students and get them excited about reviewing. Recently, we played Pie Face Game
and we had the best time. Today I want to write a post explaining how I used it and give you some ideas for playing Pie Face Game
in the classroom to review.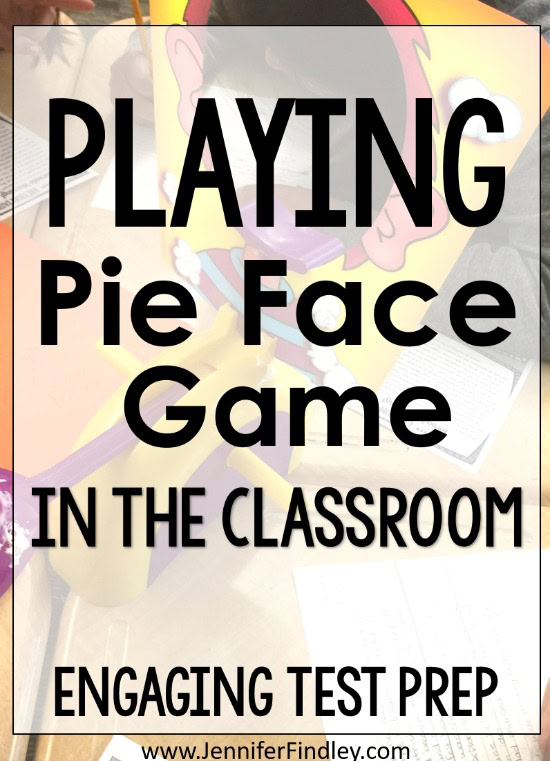 This post includes an affiliate links if you wish to purchase the game mentioned in this post.
Pie Face Game
is perfect for a rigorous or more lengthy review. I knew when we played this game, I wanted to really make the students work for the chance to be "pied". With that in mind, I used Fiction Comprehension Task Cards from Teaching with a Mountain View. They were perfect for this purpose because each task card contains a story and four comprehension questions. Some other ideas to use with this game would be multi-part word problems or constructed response questions with lengthy passages.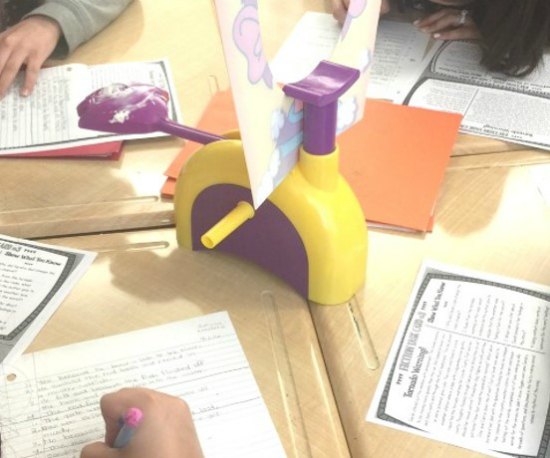 Once I had the resource I wanted to use, I decided to have the students work in four groups. I had two Pie Face Games
so two groups "shared" the game. The students had to work together to read the story and answer all four questions. Once they were finished with each card, they raised their hands to to let me know they were ready to be checked. I then randomly chose a student's paper to check. I did this to save time so I didn't have to check each person's paper. I also made it random so they never which paper I was going to choose. This made sure they were all on task and working.
After their work was checked, I put a dollop of whipped cream on the hand of the game and each team member took turns turning the handle one time for a chance to be "pie faced." Then, they went right back to work with another task card. (Note: I kept the whipped cream cans with me at all times as not to tempt any students.)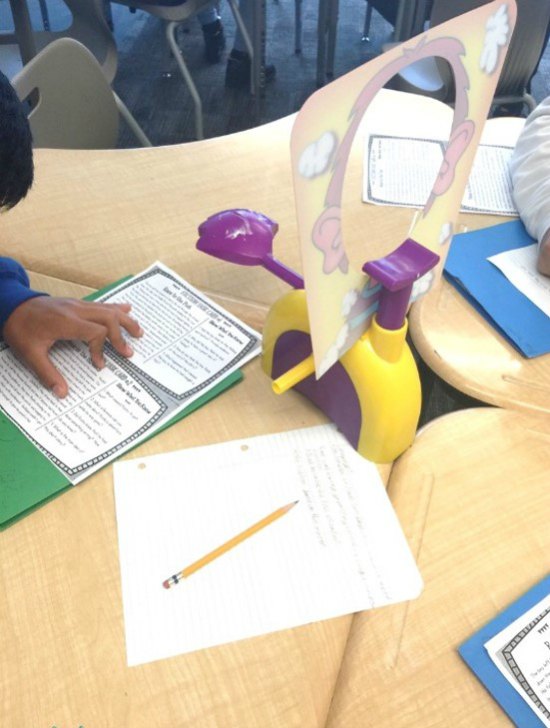 By doing it this way, the students were working hard for their chance to get pie faced. The students were eager to work together and work quickly. Honestly, I have never seen them work so quickly and efficiently. They also knew that if they missed a question or partially answered it, they had to fix it. This was a huge motivator to get the work done quickly and correctly. By the end of the game, they had answered so many questions and were begging for more. It was definitely a huge hit with my students.
What do you think about playing Pie Face Game
in the classroom? Is this something you would try out with your students? Let me know your thoughts in the comments.
P.S. For more engaging test prep ideas, click here to read about test prep involving Jenga, Bean Boozled, and much more!