Teaching figurative language is one of my favorite literacy skills to teach and my students always love learning about the different types. On this post, I will share my favorite read alouds for teaching the types of figurative language (similes, metaphors, hyperbole, and personification) and then my favorite read alouds that use figurative language naturally and authentically as part of the story. I will also share some of my favorite tips and resources (including freebies!).
Amazon Affliate links included if you wish to purchase the read alouds recommended on this post.
Read Alouds for Similes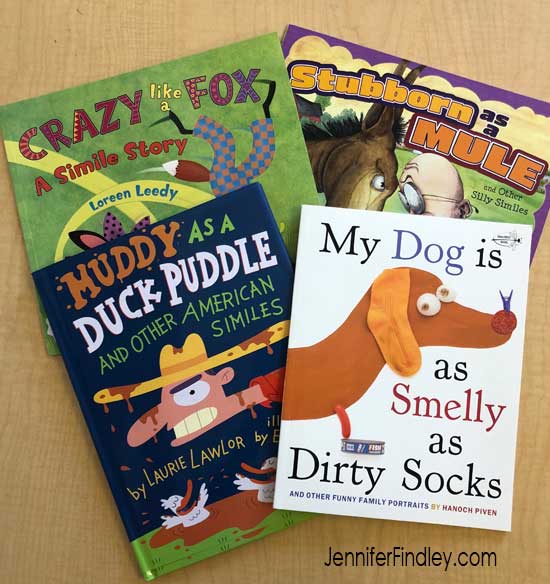 Crazy Like a Fox: A Simile Story by Loreen Leedy
Muddy as a Duck Puddle and Other American Similes by Laurie Lawlor
My Dog is as Smelly as Dirty Socks by Hanochi Piven
Stubborn as a Mule and Other Similes by Nancy Loewen
Read Alouds for Metaphors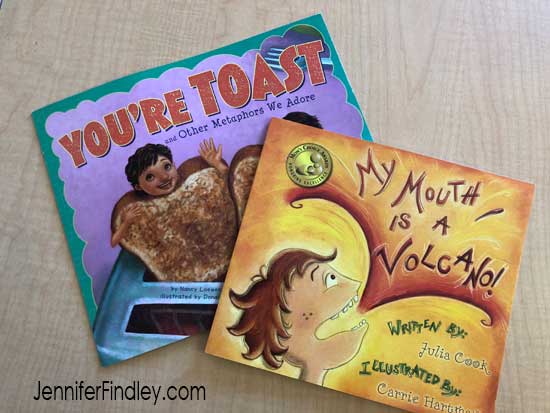 You're Toast and Other Metaphors We Adore by Nancy Loewen
My Mouth is a Volcano by Julia Cook
Warning: Some of the metaphors in the first recommended book are similar to idioms.
Read Alouds for Personification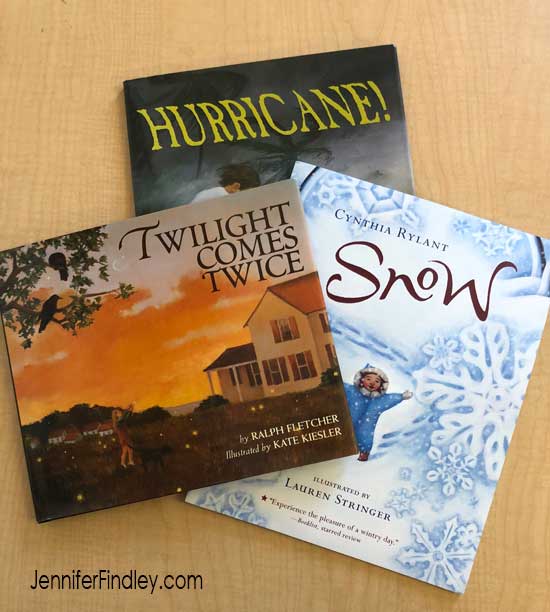 Snow by Cynthia Rylant
Hurricane! by Jonathan London and Henri Sorenson
Twilight Comes Twice by Ralph Fletcher
Read Alouds for Hyperbole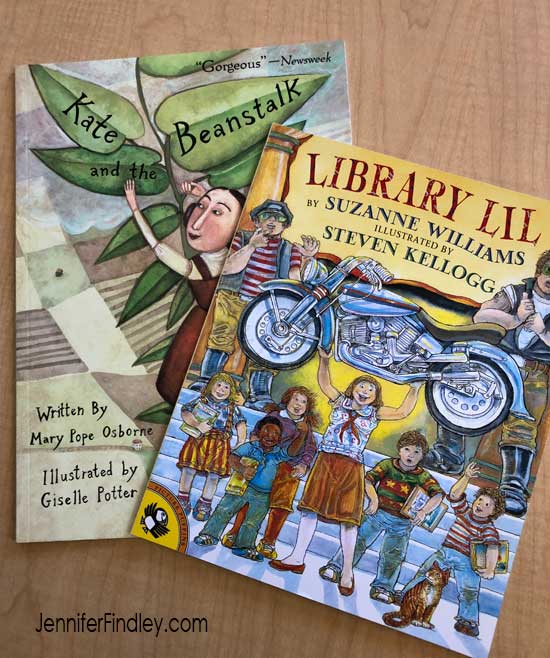 Kate and the Beanstalk by Mary Pope Osborne
Library Lil by Suzanne Williams
Figurative Language Mentor Texts
While I use the above read alouds to introduce and teach the specific types of figurative language required by my standards, I also use read alouds that authentically use figurative language in them. This helps the students see how the figurative language is used to enhance the story and the read alouds serve as mentors for when the students write.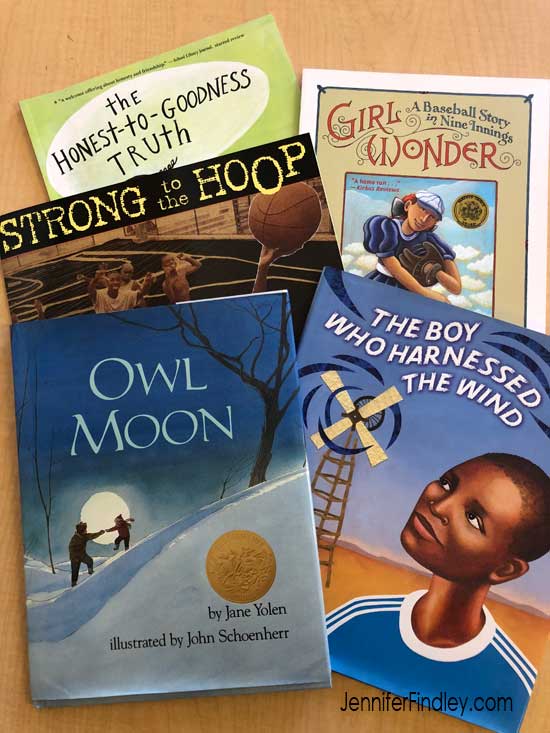 Here are my favorite figurative language mentor texts that do a great job of using figurative language authentically:
Strong to the Hoop by John Coy
The Honest-to-Goodness Truth by Patricia McKissack
The Boy Who Harnessed the Wind by William Kamkwamba
Girl Wonder: A Baseball Story in Nine Innings by Deborah Hopkinson
Tips for Teaching Figurative Language
1. Teach figurative language early on in the school year so the students have all year to notice figurative language in their own books and try it out in their own writing. You can use a resource like my Figurative Language of the Day to explicitly spiral it later on in the year, if you feel it is needed.
2. Have students "hunt" for figurative language while they are independently reading and collect examples they find. You can also use some of the read alouds in the above section at a center with a Figurative Language Hunt printable. Click here or on the image below to grab some free printables for your students to use. There are a few versions included and they start on page 6 of the pdf.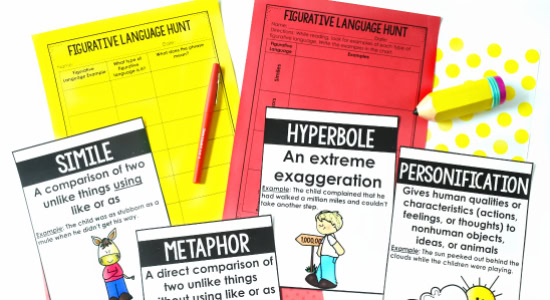 3. When teaching figurative language, focus on the students identifying the types AND determining the meaning of the phrase. As readers, the most important part is that they understand the meaning of the phrase and the message the author is trying to convey by using the phrase. The more you discuss the meaning behind the phrase and how it helps make the writing more effective/engaging, the more the students will begin to use figurative language in their own writing.
4. Integrate figurative language into writing. I prefer to teach figurative language during my narrative writing unit and then have a few writing lessons explicitly modeling and inviting students to use figurative language in their own writing.
More Resources for Teaching Figurative Language
Click here or on the image below to see some of my favorite videos and songs for teaching figurative language.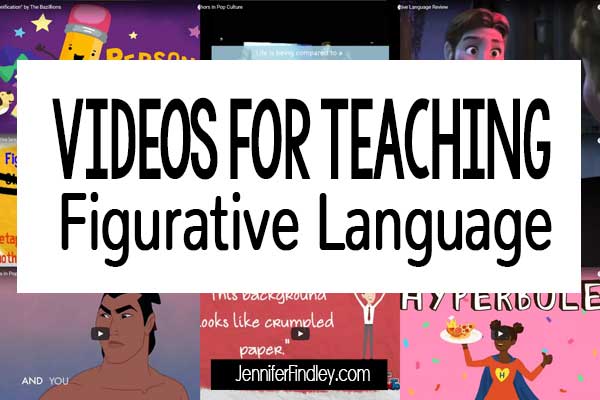 For FREE posters for teaching the four types of figurative language from this post, click here or on the image below.
Want more recommended read alouds for 4th and 5th grade? Click on the links below to check out my other read aloud posts.
Read Alouds for Teaching Story Elements
Read Alouds for Teaching Inferring
Read Alouds for Teaching Theme
Read Alouds for Teaching Point of View
Read Alouds for Teaching Main Idea
Read Alouds for Teaching Text Structure
Read Alouds in Upper Elementary