The social aspect of reading is one of my favorite things about being a teacher and a reader. I recently participated in a book study where we read Reading the Wild by Donalyn Miller. A "sequel" to Book Whisperer, this book is a must if you teach reading. Read my other recommended books for teaching reading here.
Among other valuable teaching tips and strategies, the book shares some very realistic ways to have students share their reading with others. On this post, we will explore some of those ways and how I have used (or plan to use) them in my classroom.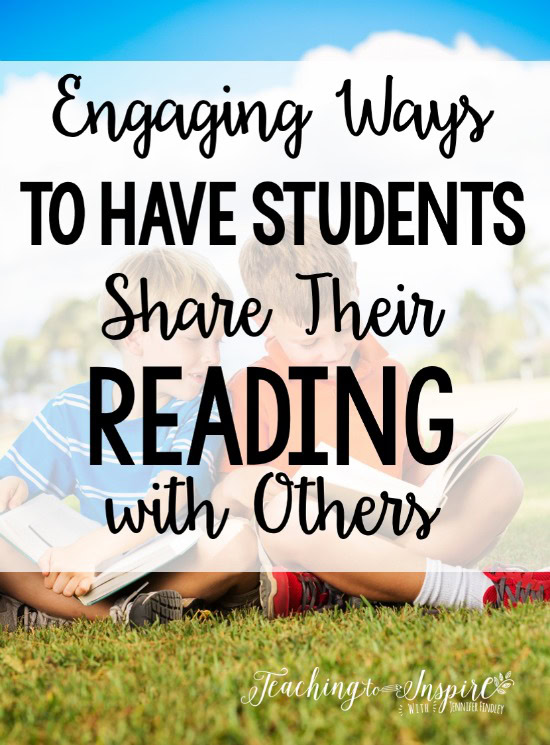 Donalyn Miller  speaks heavily to the idea of students (and the teacher) recommending books to one another. One way to do this is have a recommendation board for the students to record and read recommendations. The picture above is from my second year teaching and was inspired by the amazing Beth Newingham. The students filled out simple forms to recommend books. Then, they placed them under the correct genre. When my students are browsing for books, they can check the book recommendation board.
What you can't see from the picture is that I have a specific book holder to the left of the board. This is where the students stored their book recommendation books for easy locating by other students. Another option is to have a spot on the recommendation form for location (i.e. which bookshelf and which basket) if your library is super well organized.
Book Commercials
In the book, Donalyn Miller discusses having Book Commercials as a regular part of your reading workshop. The best part is how EASY these are to manage! Miller suggests simply having the students write the title and the author on the markerboard. Then, have the students sit in a designated spot (ideally in front of the markerboard where they wrote the book details) to share the book with the class.
When the student finishes the book commercial, they write the book title and the author on an index card and add it to a display with other book commercial cards. As students are looking for new books to read, they can browse the book commercial board for ideas.  I plan to use the above image as the sign for my book commercial area. Click here to grab the sign.
For more about book commercials , click here. I have this site bookmarked for next year. It will be a huge help in implementing book commercials!
Reading Graffiti Board
Another idea that I am dying to try is a Reading Graffiti board where the students will write their favorite quotes from books. I plan to use a large piece of black butcher paper and metallic or white sharpies to create my board. The students can write one quote per book per student. I like having the requirement of only one quote so they have to choose the best quote that really spoke to them from the book. You can read more about his and see an example board here.
Reading Door Display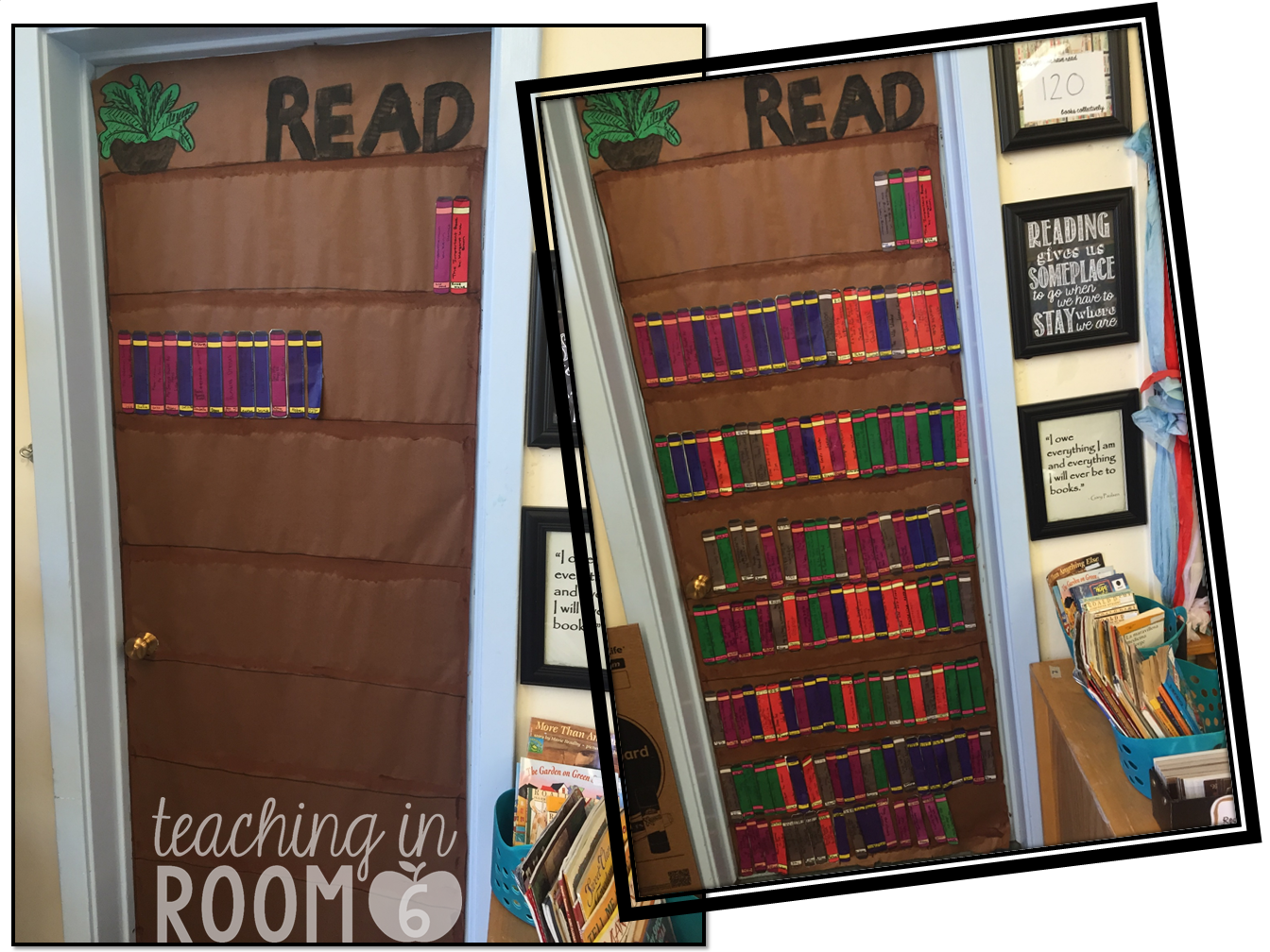 I had to add this idea to this blog after seeing it on my friend Stephanie who blogs at Teaching in Room 6. Stephanie created a "bookshelf" on her classroom door. Throughout the year, the students will write the titles of books they read on the spine of a book graphic which will be added to the door. Love this super visual way to have students share what they are reading. Click here to read more about how Stephanie uses this.
More Ways to Have Students Share Their Reading
Here are some more ways to have students share their reading with others. These ways will really inspire your students to share their reading and create a strong community of readers who regularly share.
Create an online community that shares and reviews books they have read and enjoyed.
Be well knowledgeable about children's books and what might interest your students so you can personally recommend books to your students.
Be mindful that you are also challenging your proficient, "epicenter" readers and taking them to new heights in their reading.
I'd love to hear from you about how you have your students share their reading and books they love. Let me know in the comments.