I am an avid reader of all types of professional development books. Each summer, I choose 2-3 books to read based on my classroom needs. I often choose a new book to read throughout the school year based on the needs of my current classroom or students.
Today I want to share with you five of my current favorite reading professional development books that are fairly affordable, and then a few pricier options if you have a school budget or extensive professional development library.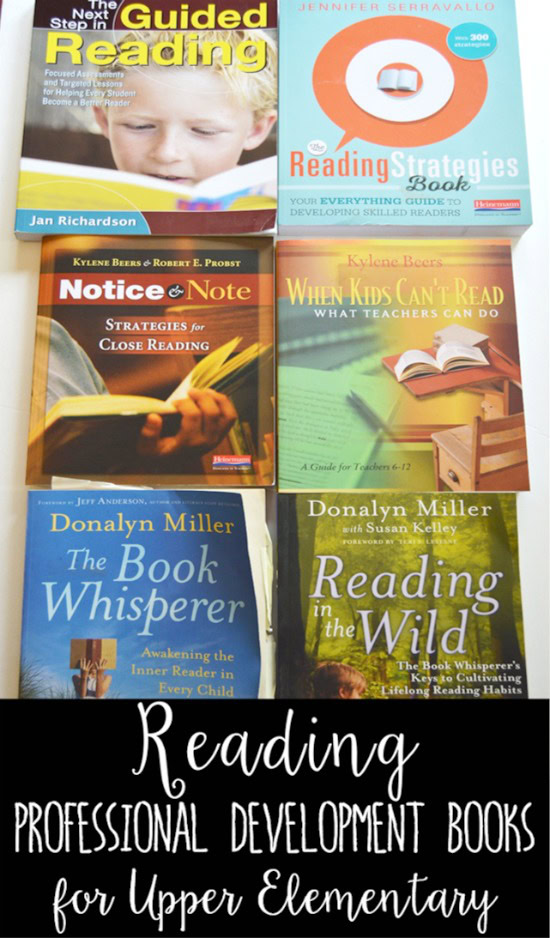 This post includes affiliate links if you wish to purchase the books mentioned in this post.
The Next Step in Guided Reading: Focused Assessments and Targeted Lessons for Helping Every Student Become a Better Reader by Jan Richardson
This book
made the greatest impact on my guided reading instruction my second year of teaching.  It starts out with the "whys" and "how-tos" of Guided Reading. There's even an essential section on how to prepare yourself, and your class, in establishing the proper "community & climate" for small group instruction–especially Guided Reading instruction.
Stressed about assessment and grouping? There's a helpful chapter on this process–which is often a challenging one for many teachers. The FAQ section at the end of the assessment chapter will also put many teachers at ease. Another benefit of this resource is that it also includes detailed set of step-by-step instructions for guided reading lessons at varying reading levels.
Also, in this book
are several supplemental lessons. These 'follow-up lessons' are to take place in addition to the traditional guided reading lesson. They are meant for students in need of specific interventions. Have questions on text selection?  This edition also contains ideas on how to select a specific text based on the group's needs, and whether (and why) to choose nonfiction over fiction.
Among the most helpful features of The Next Step in Guided Reading
are the appendixes in the back of the book. They have incredibly useful charts on which activities are best suited for whichever reading skill that you need to focus on. The print-and-go Guided Reading lesson plan templates (at varying reading levels) are big timesavers–just fill in the blanks! Kindergarten through 7th grade teachers who include this book in their 'teacher toolkit' are sure to be more confident and successful with their Guided Reading instruction!
The Book Whisperer: Awakening the Inner Reader in Every Child
by Donalyn Miller
Unlike many reading instruction resource books for teachers, The Book Whisperer
focuses on how to teach kids to develop a love of reading. The book
's main premise is to inspire students to acquire the joy of reading and to see reading as a gift, rather than some sort of academic goal they must meet.
If you're looking for a book
that's mostly concerned with helping students to become readers, rather than actual reading instruction strategies, then this is a great resource for that purpose.
In this book
, Ms. Miller explains to teachers (in a realistic and practical way) how to organize their classroom as a place that fosters reading for student enjoyment. Some of the elements that she introduces, which are keys to setting up a classroom with an emphasis on "reading for enjoyment" are:
allowing students to have consistent time for reading
how to set up a classroom library
engaging book report alternatives
book conversation time
book clubs
Ms. Miller shows teachers how to turn students who 'don't like to read' into students who will now think of themselves as "readers"  in the best sense of the word.  If you're looking for a resource that is student-centered rather then teacher-centered and one that isn't focused on complex reading strategies, then this book is for you. I also highly recommend the sequel, Reading in the Wild: The Book Whisperer's Keys to Cultivating Lifelong Reading Habits
.
When Kids Can't Read: What Teachers Can Do
by Kylene Beers
Don't let the less than compelling title (or cover art!) keep you from picking up this inspirational book
on reading instruction.  Far from being a boring 'textbook' about how to teach reading, When Kids Can't Read: What Teachers Can Do
provides us with REAL strategies and the real life scenarios in which to use them.  The author (the same author of Notice and Note0 also generously shares tons of helpful printables with clever instructional methods (that truly work in a real classroom).
She provides methods to help students with: vocabulary, fluency, motivating challenged readers, comprehension, word recognition and even making inferences. As an example, when working with a student who struggles with Word Recognition, she includes a helpful list of strategies that the student can understand, relate to, and feel successful with! The book
also includes comprehensive book lists for struggling readers of various reading levels and ages.
Whether you have a student who's  'word-calling,' or one who needs help acquiring new vocabulary, or even one who needs to ramp up their fluency, Ms. Beers shows you how in this tried and true, teacher-friendly classroom helper!
Notice & Note: Strategies for Close Reading
by Kylene Beers and Robert E. Probst
This helpful resource
for reading instruction is certainly riding a wave of popularity across many school districts at the moment. It is a great follow- up to Kyleen Beers'  When Kids Can't Read, What Teachers Can Do.  Like her first book, one of my favorite parts of this book
is Ms. Beers' ability to relate to the average teacher who is struggling with various challenges in their reading lessons. The book also includes reading strategies that will benefit both struggling and gifted readers.
The "Signposts Method" of Close Reading, used for finding important information within the text, is introduced and explained. The lesson ideas for using this strategy are detailed and well thought out.  Students who struggle with understanding complex texts will have a new set of tools that they can use to improve comprehension. The idea behind the signposts method is that students will get excited about reading and will become detectives as they search for the signposts that the author has included in the text.
The Reading Strategies Book: Your Everything Guide to Developing Skilled Readers
by Jennifer Serravello
The title says it all! The Reading Strategies Book
by Jennifer Saravello definitely has the WOW factor! This is another great teaching resource that can benefit both veteran and new teachers alike.
Have you ever noticed that so many books on how to teach reading are a little "dry" to read and get to the strategies you need? This book
is unlike all of those! It lays out and explains 300 reading strategies that will work for readers from Pre-emergent to Gifted. Strategies related to responding in writing to the text, vocabulary, fluency, and comprehension at various levels are well supported in this excellent resource! The book
also includes essential information about which reading goals we should aim for with which students and why, and how to set about achieving them. Many realistic classroom visuals from the various strategies discussed in the book
are also included in this amazing resource.
Reading teachers have so many choices of books with ideas and strategies on how to teach reading. This book is probably among the most teacher-friendly reading resource books that's out there!
Fountas and Pinnell Books
The books described above are very practical, easy-to-read, and affordable on a teacher's budget. If you have an extensive professional development library or a budget from your school, I recommend also checking out any and all books written by Fountas and Pinnell. Many of the books are separated into primary and intermediate grades so you can zone in on just the grade levels you teach. You really can't go wrong with any of the Fountas and Pinnell books but here are my go-to books are:
Guiding Readers and Writers: (Grades 3-6): Teaching, Comprehension, Genre, and Content Literacy
The Continuum of Literacy Learning
Teaching for Comprehension and Fluency: Thinking, Talking, and Writing About Reading, K-8
Guided Reading: Responsive Teaching Across the Grades (Not Pictured): This links to the second edition version which will be available at the end of August. I have pre-ordered mine and can't wait to dive into it when it arrives.
There you have it! Have you read any of these? Which is your favorite? Can you suggest more great reading professional development books to add to my every growing library? Let me know in the comments.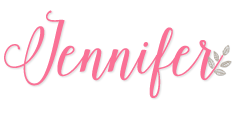 Save
Save
Save
Save
Save
Save
Save
Save
Save
Save
Save
Save
Save
Save
Save
Save
Save
Save
Save