I am very excited about using this resource this upcoming year. I love having the students respond to their reading. It really makes me feel like I am having reading conversations with the students that you just don't have time to do on a regular basis. It also gives teachers that much needed accountability piece. I have been using reader's response letters since my first year of teaching. However, I really wanted something that was rigorous, aligned with Common Core, and that would help them on extended response state tests. I played around with the idea and tried it out a few times last year. After those few times, I knew that was going to be my goal this summer.
With my goal and purpose in mind, I created reader's response checklists to go with each Common Core state standard for Informational and Literature (3rd-5th grade available).
Here is a breakdown of one of the checklists.
The second section (Thinking Beyond and About the Text) is where the deep thinking comes in and where the teacher can  differentiate the responses. In my classroom, the Thinking Within the Text is mandatory and then the students choose 2-3 choices from The Thinking Beyond and About the Text section. With my struggling readers, I meet with them when I first assign a checklist and I assign them two from the Beyond and About Section. As a group, we discuss exactly what it means, how it could apply to their reading, and sometimes I provide stems to help them. They write the stems directly on the checklist under the choice that it matches.
The best part is the flexibility of the checklists. They can be used for traditional reader's response letters or the students can use the checklists to respond in different ways (Powerpoint presentations, Prezis, posters, etc).
I know that using this type of rigorous reader's response that is specifically aligned with the common core standards will help my students master the standards in a way they never have before. This will help them have those rich discussions about texts that common core requires. Since these checklists are aligned to the standards, they will allow the students to continue practicing the standards they are learning during instruction with their independent reading.
Click on the images below to check out the 3rd grade, 4th grade, and 5th grade sets. The 3rd grade set is differentiated to help you support your younger readers. If you teach struggling readers in 4th or 5th, I suggest looking at the 3rd grade version. Two FREE checklists are in the preview of each set for you to try out with your students.
Do you use reader's response in your classroom? I would love to hear about it!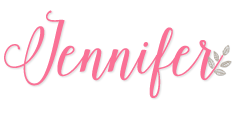 Save
Save