Call me crazy, but I really love teaching order of operations to my fifth graders. It is always one of my favorite math lessons to teach, and my students always grasp it pretty easily. In this post, I will share my anchor chart, an interactive notebook template my students use in their math notebook,  as well as how I introduce this skill to my students.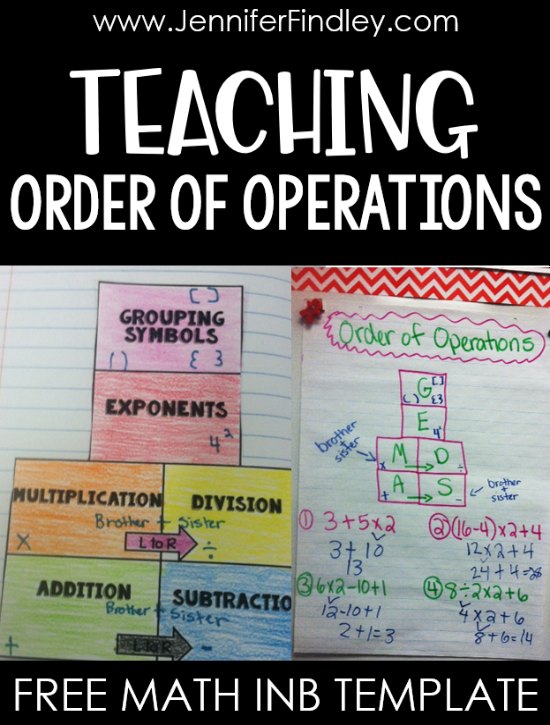 Introducing Order of Operations
Before even introducing the concept of order of operations, I put this problem on the board (or a similar variation of it – I prefer to use names from my current class or from current read alouds):
Miguel and Pagan are solving this math equation: 6 + 2 x 3. Miguel gets 24 as his answer, and Pagan gets 12 as her answer. Which student is correct?
I give the students 2-3 minutes to determine the answer. At this point, most students have no background knowledge of order of operations, so the majority say Miguel. However, I always have a small group of students who either get lucky or have had some background with order of operations and choose Pagan.
After sharing out some of the answers and the students' reasoning, we talk about how a system or strategy is needed so everyone who solves a math problem with several operations solves it the same way. This moves us right into discussing order of operations and how this was created to solve problems with multiple operations.
Teaching Order of Operations with GEMDAS
Since fifth graders are required to know more grouping symbols than just parentheses, I use the acronym GEMDAS to help the students remember the order. We also do not write all the letters vertically. We write multiplication and division beside each other and then addition and subtraction beside each other (with the arrows showing the need to follow the left to right sequence when solving equations with these operations).
This is the anchor chart I use.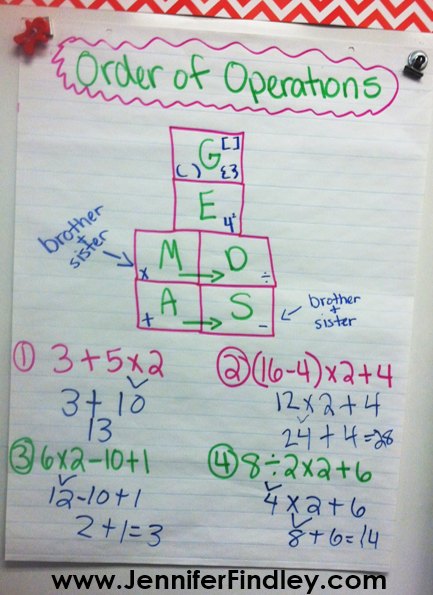 We also have a detailed discussion about multiplication/division and addition/subtraction and how they work a little differently when both are in the same equation. Here is how I address this to help the students connect and remember this:
Multiplication & Division (as well as Addition & Subtraction) are like brothers and sisters. When both of these operations are present in a problem, we can't pick favorites. We have to solve the operation that comes "first in line" (following the left to right sequence).
If division is "in line first, " and you do multiplication, you are picking favorites because you did not follow the left to right sequence. No one likes to pick favorites among siblings.
The students really connect to this way of thinking. When they do make an error in solving a problem where they did not follow the left to right sequence, I remind them to check and make sure they did not "pick favorites." They love this reminder and are able to quickly find their errors and solve the problem correctly.
I really stress that you cannot pick favorites because you must follow the left to right sequence. I stress that because while the "picking favorites" is a cute way to help them remember, I really want them to understand the math behind it. This helps them on constructed response assessments as well. This makes sure they actually use the phrase, "left to right sequence" or something similar instead of "you can't pick favorites."
Here is the order of operations math interactive notebook template (that mirrors the graphic organizer) that my students glue into their interactive math notebooks. Stay tuned to the end of this post to grab this template for free.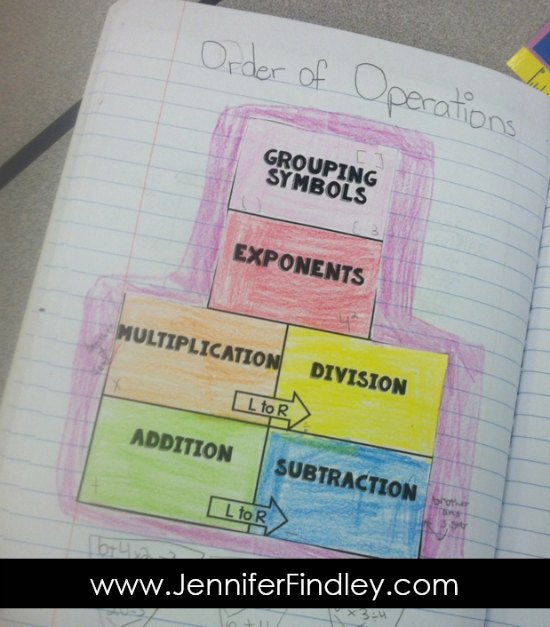 The math interactive notebook template that I use to help my students remember the order is from my 5th Grade Math Interactive Notebook resource, which contains over 100 templates for all the 5th grade math standards, including several more that review or practice order of operations.  Click here or on the image below to check out the complete set of interactive math notebook templates.
Shop This Post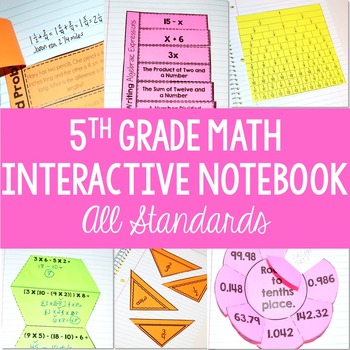 FREE Teaching Order of Operations Math INB Template
Click here or on the image below to download the FREE interactive notebook template for order of operations shown in this post.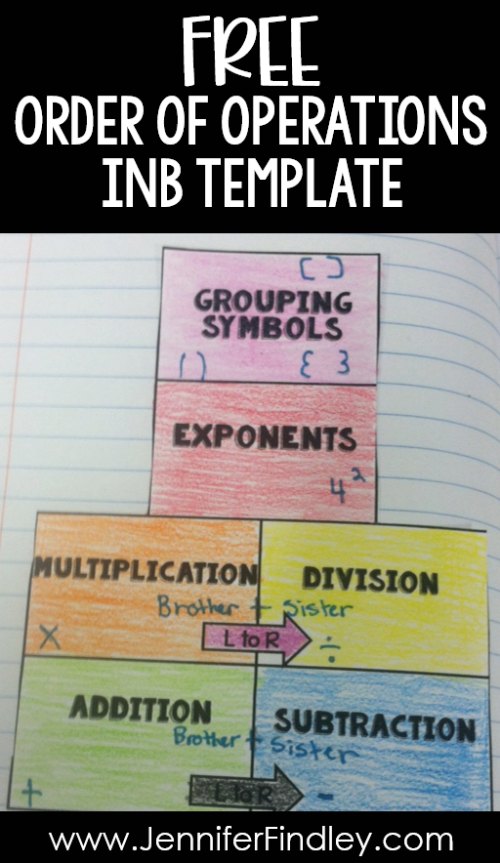 Do you have any go-to activities for teaching order of operations to your students? Let me know in the comments!
Save
Save