Anyone else knee deep in test prep? This teacher is! I hope to blog several times this week sharing what we are doing for test prep.
First up this week….Test Prep: Graffiti Style!
If you have never seen this before, students respond to a text or stimulus on butcher paper at the same time. For this activity, I took three test prep questions and taped them to the middle of a piece of butcher paper. I sectioned off the butcher paper into four sections: A, B, C, D. This referred to the students and not the answer choices.
I labeled the students A, B, C, and D so that the A and B student could work together and the C and D students could work together. Then when the groups were finished, the A and C students could compare and contrast their work and the B and D students could compare and contrast their work.
The students had to finish these sentences stems for each of the three questions:
The question is asking me…
The topic/skill of the question is….
I already know ….
The answer is … because …
….is wrong because… (done for all three incorrect answers)
We talked as a class about how these steps were important to take as a good test taker. And how good test takers naturally do this without realizing it. While the students were discussing how to complete their sentences stems, I was walking around asking focusing/assessing/advancing questions. I was so proud of some of my students defending their background knowledge of a skill or just probing their partner for more specific language.
Here are a few closeups…
And the finished product (well, one of them!)
I just love using this graffiti type activity in the classroom. This activity would also work really with passages and text-dependent questions.  I would love to hear if you have used this method or seen it used in any classrooms. Let me know in the comments!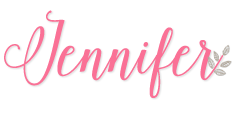 Save
Do you want even more test prep tips and strategies for grades 4-5? Then, sign up for my FREE 6-Day Email Course to help you plan, organize, and execute engaging (and effective) test prep review! Click on the image below to read more and sign up today.