Do you need a quick way for your students to practice basic parts of speech? These free parts of speech task cards are just that! Students can breeze through these cards to identify basic parts of speech and demonstrate their understanding of nouns, verbs, adjectives, and adverbs.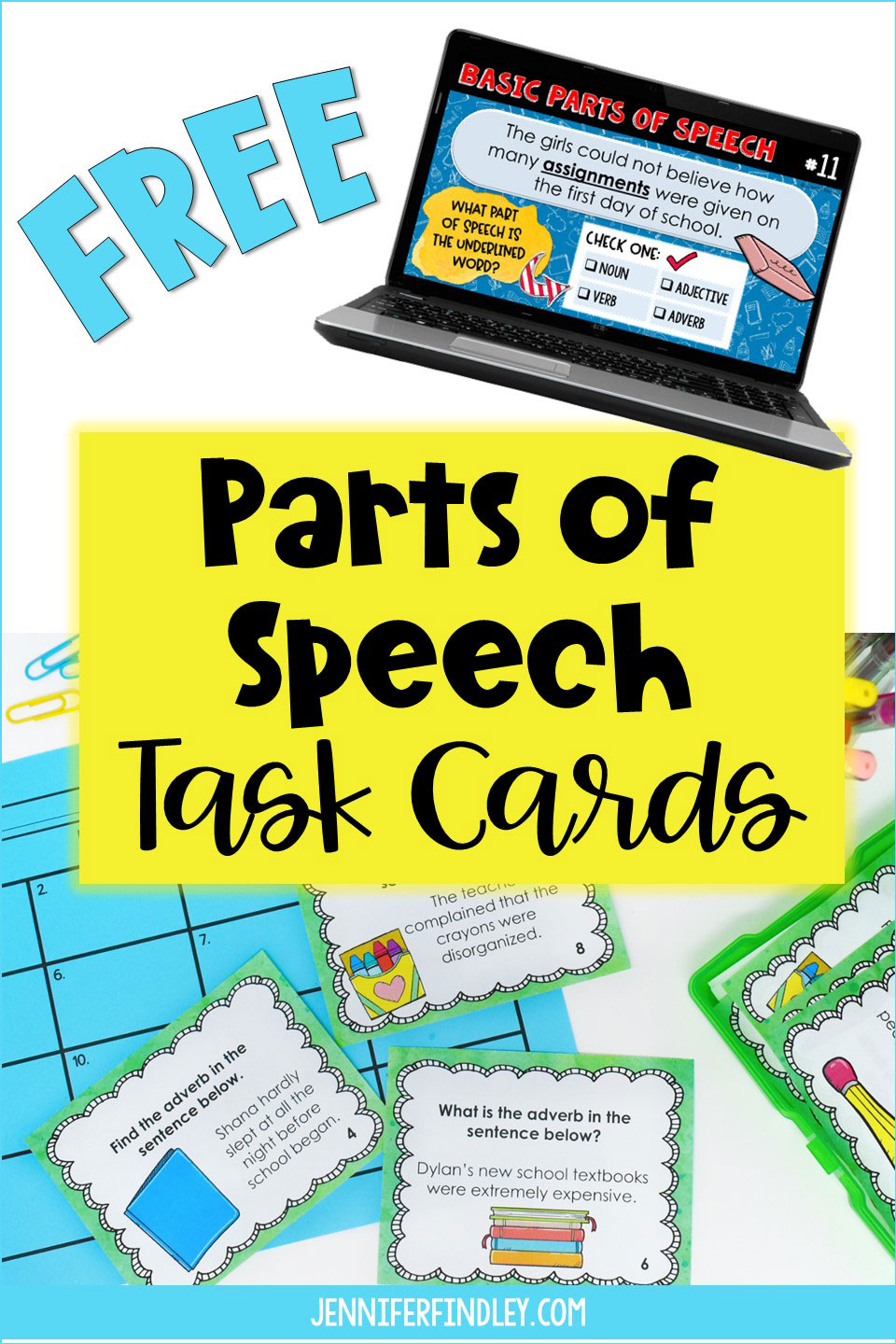 About the Printable Parts of Speech Task Cards
The printable set is made up of 16 task cards.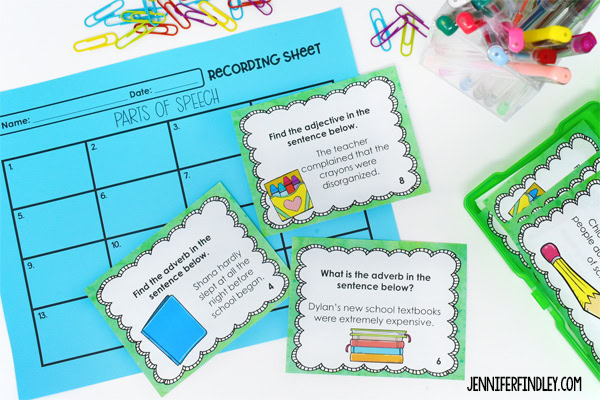 To complete the task cards, students will need to follow the directions on each card to either:
identify what part of speech a given word is from a sentence 
 or
identify the word from the sentence that is the given part of speech. 
The freebie includes both a color and a black and white ink-saving set.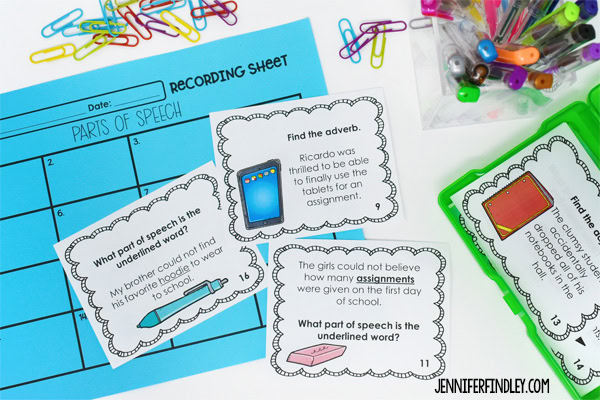 Students can write their answers on the provided recording sheet.
Parts of speech covered on the task cards include:
Nouns

Verbs

Adjectives

Adverbs
About the Digital Parts of Speech Task Cards
The same content covered on the printable version is also available digitally. However, each activity has been redesigned to work in Google Slides. Each task card is interactive and engaging! Your students will complete each task on the slides rather than writing their responses on a recording sheet.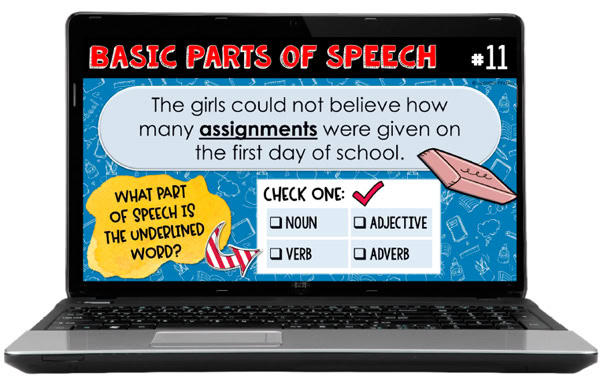 Interactive activities on the slides:
Fill in the blank – students will type their answers

Circling the correct word in the sentence – click and drag the circle on the slide

Selecting the correct part of speech – click and drag the checkmark on the slide
Since the students will complete their answers in Google Slides, this set could be easily assigned on Google Classroom. You could use this as a practice, review, or even an informal assessment.
For more information on how to assign Google Slides activities, click here.
Ways to Use the Parts of Speech Task Cards
Tasks cards can be used in a variety of ways in the classroom, which is one reason I really enjoy using them.  
Students can work with partners or in a small group to practice identifying the parts of speech. The task cards can also be used for independent practice or a quick review. They can even be used as a quick assessment of student understanding. 
Like I said, there are so many ways to use them!
What do students need to complete the task cards?
Printable Version:
Printed Task Cards

Recording Sheet

Writing Utensil
Digital Version:
Get the FREE Parts of Speech Task Cards!
To get these free parts of speech task cards, simply click here or on the image below. In the download, you will find a PDF containing the printable version in color and black and white. Digital access links are on page 2 of the PDF.
Looking for MORE task cards for practicing grammar?
If you want more grammar task cards (with digital activities), check out these grade level grammar bundles! Each bundle includes over 20 sets of task cards/activities.