Over the past year, I have received several questions about how I score the choice boards I use in my classroom. I decided to go ahead and compile my favorite choice board scoring resources and offer them for free. You can use these with choice boards that I create or with any choice boards you have. I have included a variety of different printables that you can choose from.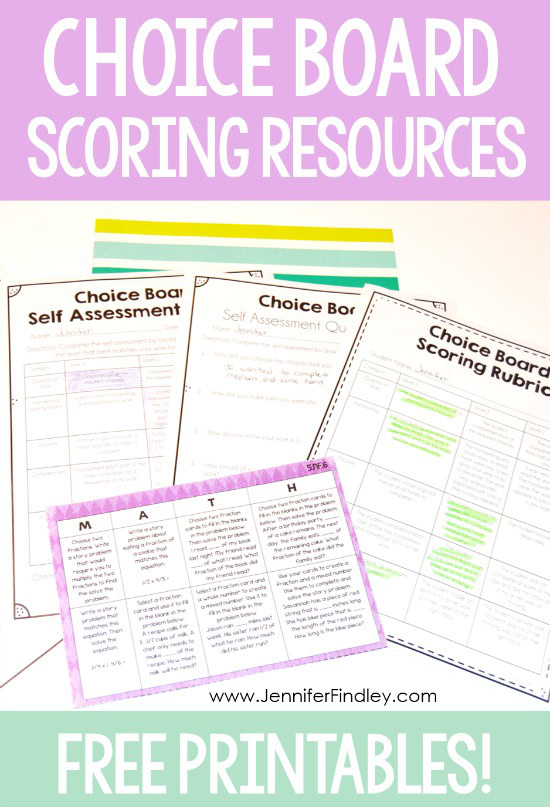 I always like to give my students specific directions, but I love being able to differentiate those directions. I use a generic directions printable that I can input the number of required choices. This allows me to require more or less of certain students. I also like having the option of requiring a specific task on the choice board (That is typically the only one I score…more about that later). These two different options allow you to have a required task or not, depending on your needs. There is also a due date so you can provide a timeline for your students to complete a specific choice board.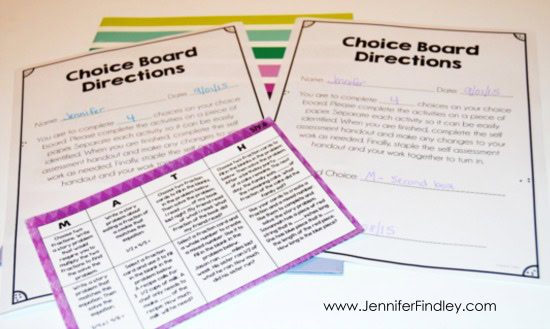 When the students have completed the work, I like for them to self assess themselves before turning it into me. I have included two different self assessment printables for your students to use: a rubric and a questionnaire. Use one or the other or use both.
The rubric requires the students to "score" themselves on specific categories. They highlight, color, or circle the descriptor that matches their work.
The questionnaire offers a different self assessment. The students answer questions about their work or their choices.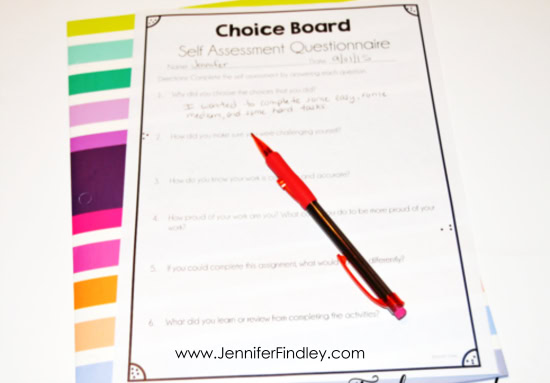 Once the students have self assessed and turned in their work, now comes the tricky part. What do you grade? Do you grade all of the tasks? I don't. Remember when I mentioned having a required task above. That is the task I would score. However, you can use the rubric to generally assess the quality of the work in addition to providing a detailed scoring for the required task. If you don't want to use a required task, you can spot assess one of the tasks. The first three descriptors on the rubric assess the overall quality of the work. The last two assess the specific task you choose to score.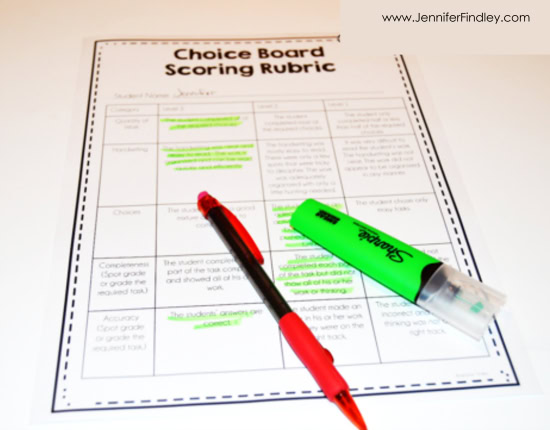 Need Choice Boards for Math and Reading?
Are you interested in purchasing full sets of choice boards for our grade level? Click on the grade level you teach to see choice boards for reading and math.
Want some FREE choice boards to try out? Click here to read a blog post with more information about how to use choice boards and grab free ones!
Where do I get the free choice board scoring resources?
Grab all of these free choice board scoring resources mentioned in this post by clicking here or on the image below.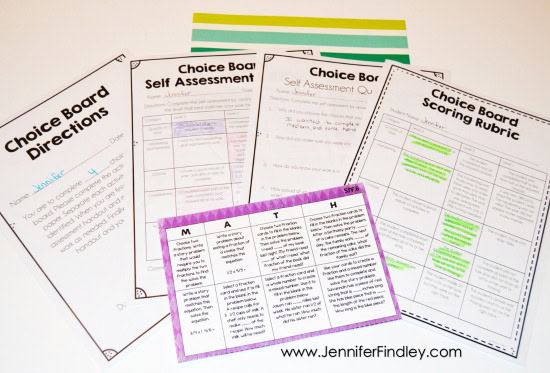 Do you use choice boards in your classroom? How do you score them? Let me know in the comments!