I recently updated my Guided Reading Binder and wanted (desperately needed) a new handout to keep more organized and teacher friendly reading notes. I found that keeping individual papers for each student on each book was too tedious and took up too much paper/time. So, I made a new handout which I have been using to take daily guided reading notes on individual students as a group. These notes are on the same page as the entire guided reading group. This enables me to use ONE page per week per group. The best part though is no more shuffling through papers trying to find the right student's paper. Or keeping my bulky student data binder at on my guided reading table at all times. I still keep a larger binder with tabs for each student for running records, but it just wasn't practical for me to use this on a daily basis at my table.
I will complete one page per week for each group. I will fill in the week, the group number, title of book, and level. Then I will record my goal for that week's group. The goal can be to read a certain amount of pages or the goal could be more focused on a reading skill, such as improving fluency. I will also record the specific strategy that the group will be focusing on that week.
As the week progresses, I record the daily anecdotal notes as the students read to me and as we discuss the book. I will use this almost as a mini running record and record miscues and notes about the students' fluency and comprehension. I record the data and then the notes beside the date. I can usually fit an entire week's worth of notes in one box.
What if you still want individual guided reading notes separated by students? Easy! Once a week or every other week, I take a look at the students' notes and record a 1-2 sentence summary on their individual reading notes page. This extra step holds me accountable for reflecting on my students' continued progress and planning for next steps.
Do you think this might be helpful for you to use when taking guided reading notes? Click here or on the image to download your copy.
To read more about how I teach reading and more posts about guided reading, click on the links below.
Reading Centers for Upper Elementary (Including FREE Centers)
Guided Reading Binder (Free Forms!)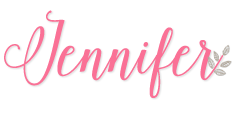 Save
Save
Save