Having students use math tools and resources is a great way to scaffold and support their understanding of math skills, while also teaching them to use the tools they have available to solve problems. This blog post will share the digital version of my free printable math tools (which you can find by clicking here) as well as and practice questions to help you and your students use the digital math tools effectively.
About the Digital Math Tools
The math tools included in this digital math toolkit cover a wide range of math skills for grades 3-5, with the majority being in grades 4-5.
Since this resource spans multiple grades, there are a variety of different skills included. Make sure that you pick and choose the ones that work best for your students and your standards.
There are two tools per slide and I tried to keep those tools on the same slide related. For example, one slide has two tools that reference volume and then another slide has two tools for fractions. That way it will hopefully be easier for you to delete the ones that you don't want and keep the ones that you do.
If you do find that you want one tool on a slide and not the other, you can always insert a black box/shape or a text box that says "Don't worry about this section".
Once you make a copy of the Google Slides, you will be able to delete and remove any tools that you do not want to assign your students. When assigning the digital math tools, I recommend one of these (or both):
You can assign the students the tools by posting this as a reference material on your online learning platform.

You can isolate a specific slide or one specific set of tools and send that tool with a specific assignment.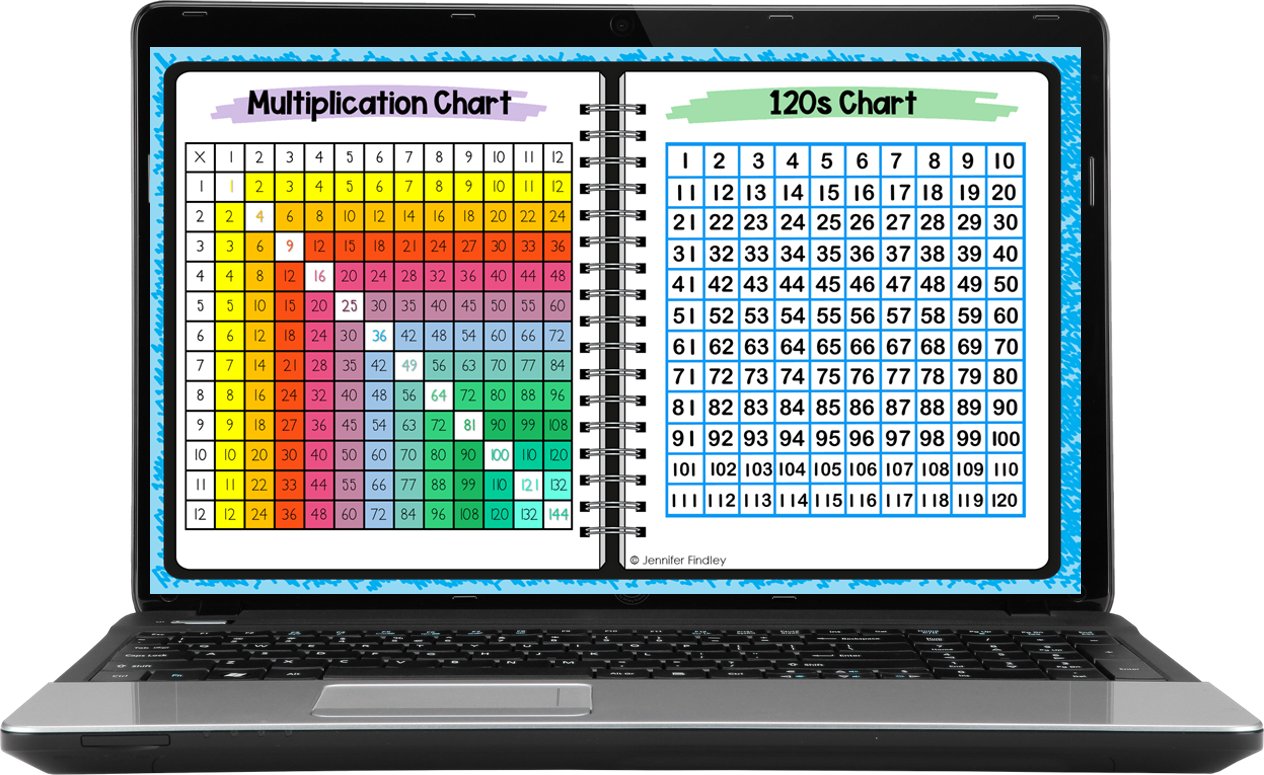 Using the Digital Math Tools
These math tools are great to use for digital math centers, math homework, or any kind of digital math practice where the students may need to refer to a math tool to help them complete the assignment.
Again, you can post the entire tool kit as a reference material for the students to use, or you can isolate specific slides and assign those slides to the students, knowing that those are the specific tools they will need.
Introducing the Digital Math Tools
When using these math tools with the students, I definitely recommend having some introductory lessons where you introduce and model how to use the math tools.
For example, if you are teaching comparing fractions, you can pull up the fraction chart and show the students how to use the fraction chart to help them compare fractions. This will help them connect the tool to the skill and refer to that tool more effectively when they are practicing comparing fractions on their own.
To help you introduce the digital math tools and get your students used to using them, I have also created questions that your students will answer using the tools.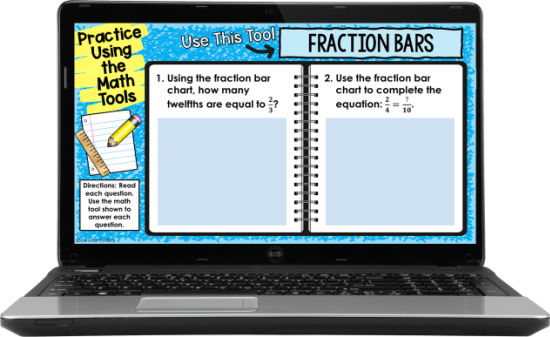 There are two questions per tool on each slide. Just like you delete the tools you do not want to assign, you can easily delete the questions that refer to that tool before assigning it to your students.
These questions can be completed as a class or independently, depending on what works best for your students.
Sign Up for the Free Digital Math Tools Here
To get these free digital math tools, simply enter your email below to sign up for my email list. The digital math tools and practice questions will be sent straight to your email (as a PDF with clickable links for digital access on page 2).
I recommend using a personal email versus a school email. School emails may not go through. Also, after signing up, make sure you check your spam/junk/promotions folder for the email.
More Digital Math Activities
These digital math tools are perfect to support my digital math activities (with printable versions included). Click on your grade level to check these out.