The first day of school is always an exciting time (and sometimes scary time 😉 ). My first principal would always say that we couldn't leave the day before the first day until we had that first day of school activity ready and waiting on the desks for the students. I still remember and follow this advice after ten years of teaching. Having a task for students to do right when they come in definitely helps with the nerves and jitters for both the teacher and the students. This post will share some of my go-to first day of school activities that I have used for morning work over the years (and they are all free!)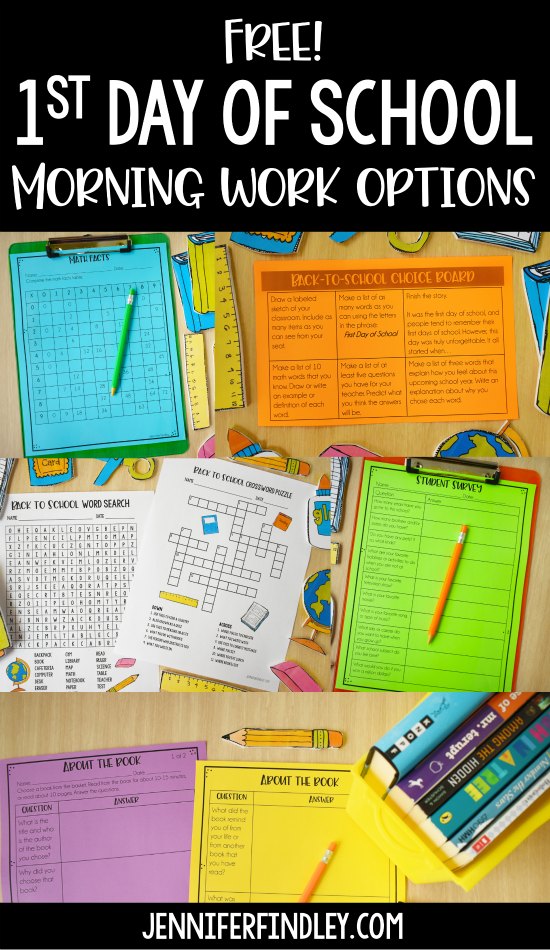 Back-to-School Crossword Puzzle and Word Search
The first morning work option for the first day of school are school-themed crossword puzzles and/or word searches. These activities are a simple way to ease your students into being back in school without heavy academic work. And most students love word searches and crossword puzzles. Copy these back and front and let the students choose which ones to complete, or have them do both.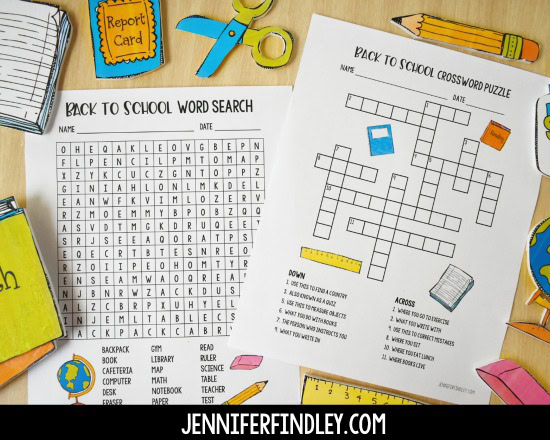 Choice Board of Activities
It is no secret that I love using choice boards in my instruction. Using a morning work choice board that first day of school is a great way to get to know what your students prefer and what activities they are drawn to. It will give them ownership of the tasks and give you great insight into their preferences.
You could even have them work on the same choice board all week, continuing a task or choosing a new one each day.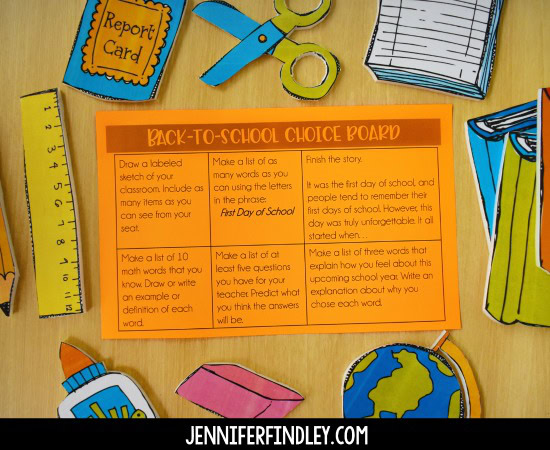 Quick Student Survey
Student surveys are another option for a first day of school activity. Allow the students time to answer a few simple questions about themselves. You can then use those surveys later for partner or whole group activities where students share facts about each other.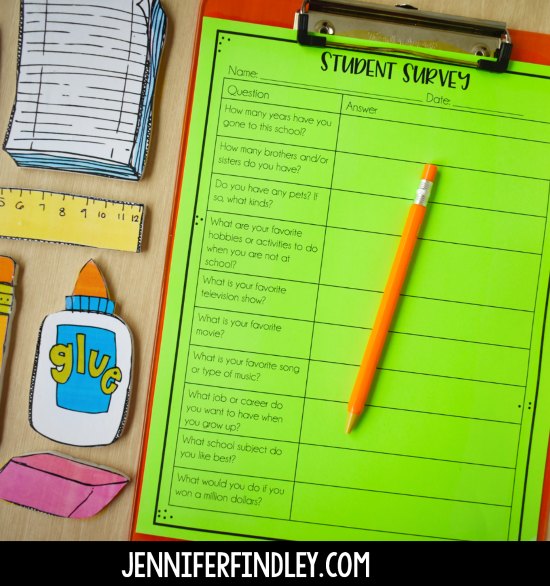 Read and Respond Printable
If your morning work time needs to be a bit longer in length, I recommend this first day of school activity.
Place a basket of high-interest books and this two-page printable that has a few simple questions about the book. The students will read the chosen book for 10-15 minutes and then answer the questions.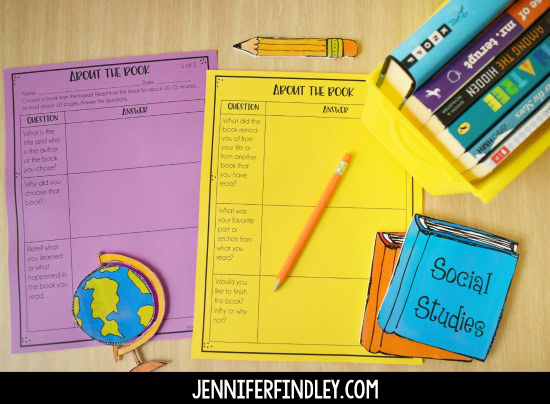 This is another first day of school activity that could last all week, with the students choosing new books to read and respond to each day (with blank copies of the printables).
Complete the Math Facts
If you teach only math, this next first day of school activity is a great option. I actually like combining this one with the student survey and copying it on the back. For this activity, the students complete the missing blanks in a math facts table. This also serves as a great way to get a quick glance at your students' multiplication fact knowledge.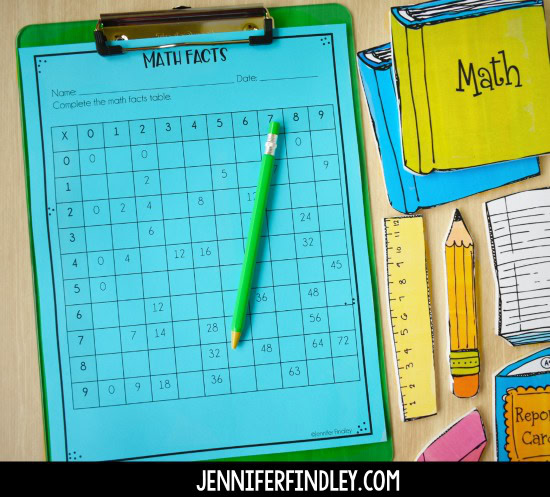 Back to School Coloring Page
Want a first day of school morning work activity that is super easy for the students to complete? Try this back to school coloring page. Just place some crayons or colored pencils and let the students color their nerves away.
A bonus idea for this back to school coloring printable is to have several copies on hand for meet the teacher or open house night for younger siblings to color.
Get the First Day of School Activities for Morning Work Here
Click here or on the image to grab all of the first day of school activities shown on this post. I hope you can find a few that work for you that first week of school.
Tips for that First Day of School
Assign seats – I have never not assigned seats. I think it helps with nerves and students who worry about where to sit or worry that no one will want to sit next to them.
Greet the students at the door and help them find their seats, if needed. If all of the students come it at once (versus staggering), quickly greet them and welcome them outside in the hall and then stagger them in the classroom.
Have the students take all of their belongings to their desks, book bags in all. This way you can call over the students one group a time to turn in supplies or paperwork from open house (and this way you are not worrying about the book bag mess yet). When all supplies have been turned in, demonstrate your book bag procedures and then have groups of students put their book bags up correctly while the rest continue working on the morning work.
Have the focus of that first day be more on relationship building, getting comfortable with the classroom and you, and getting to know each other. I sprinkle in procedures and rules as they naturally arise, but I don't spend my entire first day on this. We do more of that on the second day and the days following.
Want More Back to School Activities and Resources?
If you are interested in more back-to-school activities for grades 4-5, check out these resources from my TpT store.
Other Back to School Activities, Freebies, and Blog Posts
Click on the links below to check out more activities and resources that are perfect for back to school.
Back to School Read Alouds with Free Printables
Free Reading Interest Survey Activity
Free Reading Centers and Games for Launching Reading Centers