One of my favorite things as a teacher is getting to know my students as readers. One of our jobs as teachers is to engage even our most reluctant readers in books and texts that they enjoy. The first step to do that is to get to know your readers and one way to do that is by using reading interest surveys,
But, the same old survey-style worksheets just don't seem to work as well as they did 10 years ago. Our students today want to share and discuss their interests, but they want to do it in ways that are engaging and interesting. One way that I have done reading interest surveys in the past is through a "Around the Room" survey that gets the students up, moving, and talking. 
This year may look a little different for many teachers, so I wanted to share some options for digital reading interest surveys. This post will share the new digital version of my reading interest survey questions and a download to access the digital reading interest surveys for free.
Related: Need a way to digitally assess your readers at the beginning of the year? Click here to check out my digital reading pre-assessments.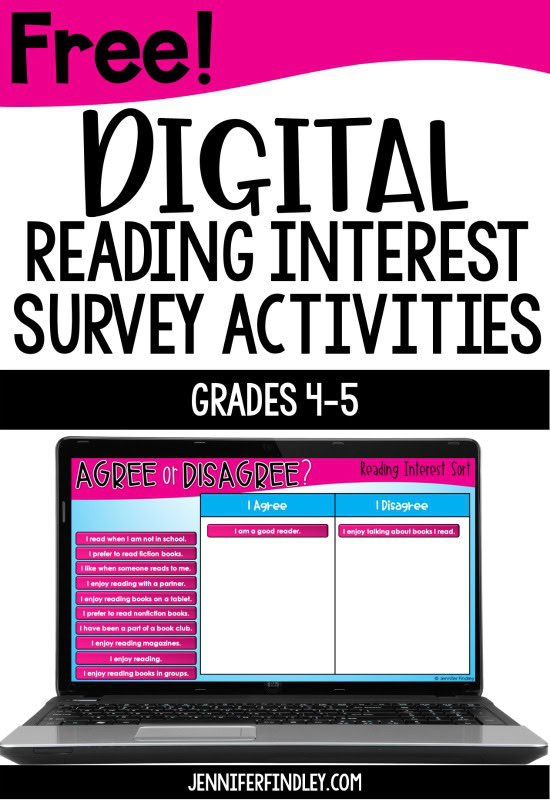 The digital version is very different from any traditional reading interest survey and I think students will welcome the change from the norm. We were able to mix up the activities and even make some a bit "hands-on."
The reading interest survey questions are divided up into "categories" and you can easily do one of the reading interest activities a day for the first week of school (or just pick and choose the ones that you think will best help you get to your know your students.)
Tip – Share your results with students after they complete theirs. Let me know you will be sharing yours but wait until after to make sure you get authentic responses from the students.
Let's take a look at the different digital reading interest surveys and activities.
Agree or Disagree? Reading Interest Sort
For this reading interest survey, the students read and sort statements about reading based on whether they agree or disagree with them.
Example Statements:
I am a good reader.
I read when I am not in school.
I like when someone reads to me.
I enjoy reading with a partner.
This takes that traditional survey and makes it a bit more engaging with the digital hands-on component.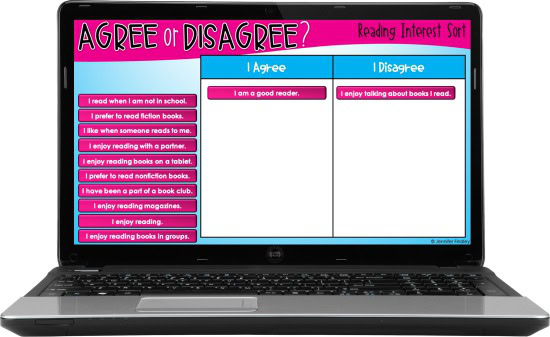 This or That? Reading Interest Activity
To complete this reading interest activity, students use a digital "circle" to circle which they prefer from two choices.
Here are some examples:
Read a magical book OR Read a realistic book
Read at your desk OR Read on the floor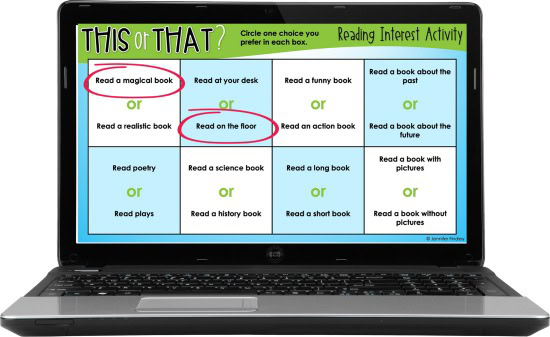 Reading Habits
For this reading survey activity, the students answer (by typing) 4 questions that dive into a bit more detail about their reading habits.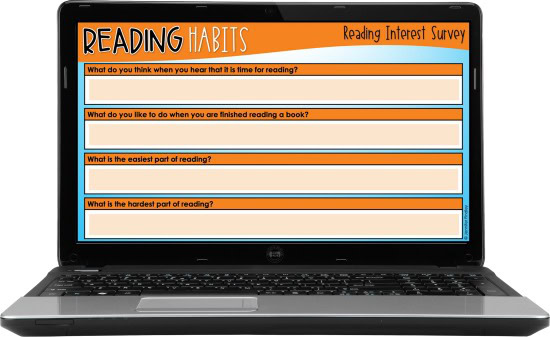 Reading Goals
Want your students to think about goals and what they want to accomplish as readers? This quick 3-question survey will help you get a baseline for how your students view their own personal reading goals.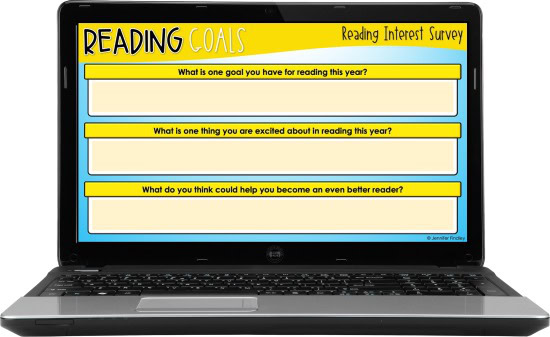 Reading Choices
Find out more about the types of books your students enjoy with this digital reading survey activity that has the students letting you know which topics and genres they enjoy and which they do not.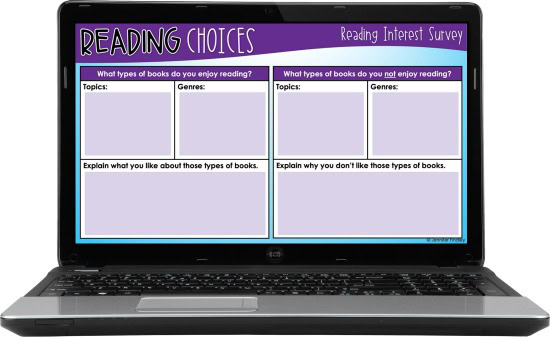 Quick Responses
Get some quick data from your students with this non-threatening "Quick Responses" reading survey activity. The students answer easy and quick questions to let you know even more details about themselves as readers and their interests outside of reading (TV shows and movies).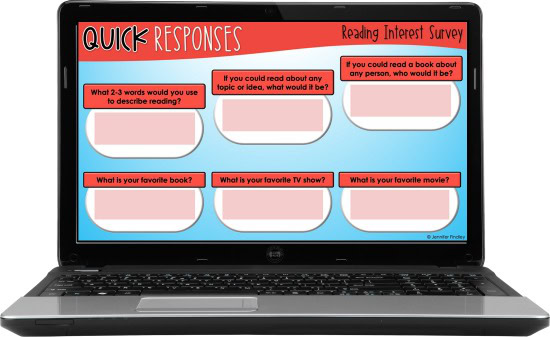 Favorite Books
And finally, knowing what a student's favorite book is can be powerful for getting to know them as a reader. This slide is for the students to tell you their favorite books and why the books are their favorites.
Download the FREE Digital Reading Interest Surveys & Activities Here
Click here or on the image shown to download a PDF with the link to copy the digital reading surveys and activities to your Google Drive.
From there you can assign them to your students (Click here for a step-by-step guide for assigning in Google Classroom.)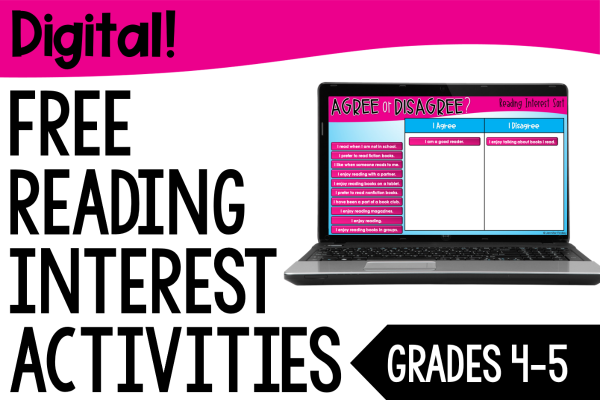 Need More Back to School Digital Activities?
Need More Digital Reading Activities?