Math centers can really change your math instruction for the better. I wanted to share some tips and strategies for getting started with math centers in your classroom. In this post, I want to share some things you should consider and questions you should answer before you get started. Hopefully, you will find some useful information if you are new to math centers, struggling with math centers, or just looking for more tips to improve your math centers.

Grouping
Before you get started, you will need to determine how you will group your students. Here are some questions or suggestions to keep in mind:
I try to keep my groups at no more than six students, with four being the ideal, but not always realistic. I do try to keep my groups with more struggling students smaller.
Will you group your students by similar levels or a mixture of levels? If you group by similar levels, your teacher time can be more intensive and beneficial. Also, grouping by levels allows you to differentiate centers easier. On the other side, having a mixture of students at different levels allows the students to help and learn from each other. I would recommend grouping closer together in levels if you do decide to mix levels. You don't want your highest learner with your learner that struggles the most (unless your high learner is an excellent tutor). You want the levels to be closer together so the students can learn from and teach one another.
Will your groups stay consistent, or will they change? I actually use two types of math grouping in my classroom, one for math centers and one for whole group instruction lessons. My math groups during math centers don't typically change, while my math groups during whole groups days change on a daily basis. Click HERE to read a blog post were I differentiate between the two types of math groups I use in my classroom.
Scheduling and Frequency
For scheduling, you need to consider how you will schedule the groups and how frequently you will use math centers. Here are some questions to guide you:
How long will each group be? Mine are typically 20 minutes long and I do 3-4 rotations a day.
Will your students self-select their centers or will you schedule specific centers?
How many days will you do math centers? I only do math centers 2-3 times a day. On the other days I do whole group instruction (with small groups during independent practice). This way I am still teaching new content. I use math centers for the students to practice learned skills and to be retaught or enriched during the teacher center.
Click here to read a more detailed post with suggested schedules and options for different time frames.
Materials
This is an important one. You need to choose your materials and types of centers carefully to maximize learning and minimize behavior problems.
Do your students struggle with computation fluency? Make sure you have at least one computation center. My students really typically struggle a lot with computation, so I actually prefer to have two – one that is independent and one that is with partners.
 What levels are your students with word problems and math tasks? Do they need simple one step word problems or are they ready for more challenging multi-step word problems? In the beginning, I stick to one-step word problems to build their math responses and quality of work with word problems.
Do you want your students playing games or more independent-type activities?
Are your students capable of quickly learning directions for new games and activities or do you want to maximize your time by keeping the center activities simple?
When choosing materials for specific math skills, consider the students' current understanding of the skill. Higher level math centers are eventually your goal. However, you don't want to have your students completing higher level math centers on skills they are still learning. For example, if you have just started measurement conversions, you don't want your students completing two-step problems involving measurement conversions. An exception to this would be if they are working with partners or if you are specifically challenging them with the task. If you are specifically challenging them with the task, make sure you take the time to go over the task as a class after centers. I also recommend it be a single task. The worst thing is to have your students spend 20-30 minutes completing 8-10 tasks incorrectly.
Click here to read more about what my math centers look like.
Management
Management is key when you are getting started with math centers. You will need to spend some time planning out your procedures. Here are some questions to guide you:
What materials will the students take to each center?
How and when will the students rotate centers?
What will the students do if they struggle or need assistance?
To read more tips on managing math centers, click here.
Launching Math Centers
Click here to read a detailed blog post with guidelines and steps to follow when launching your math centers!
I hope you found some of these tips useful. Do you use math centers in your classroom? What would be your most useful tip you would offer others?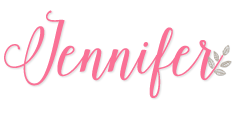 Save
Save
Save
Save