Do you find that your struggling readers often need a little extra push to help them apply reading strategies while they are reading at home? I often find that my below grade level readers don't naturally apply the different reading strategies that have been taught while they are reading. To help, I created this free Reading Take Home Book specifically to help my students apply the different reading strategies I model and teach in guided reading.
Note: There is NO use of the term struggling reader or struggling readers on any of the student printables or cover pages. This is not a term I use with students.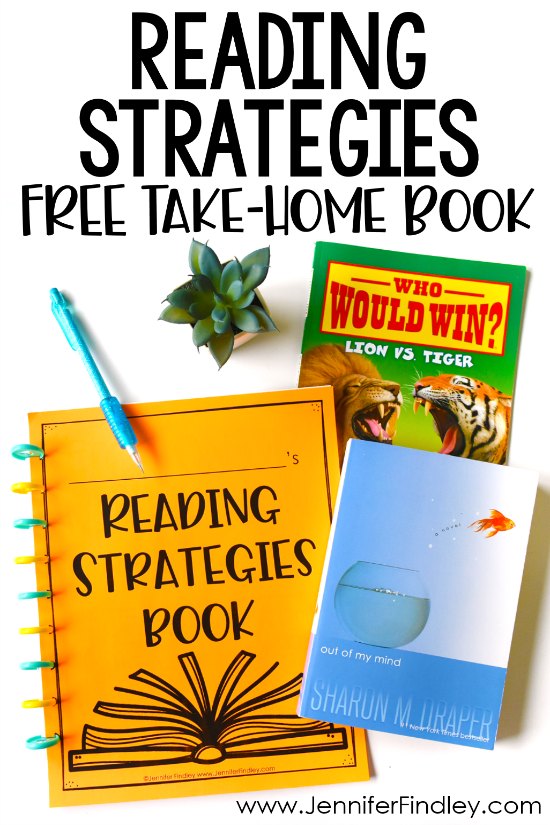 About the Reading Strategies Take-Home Book
To support my struggling readers and help them apply reading strategies while they are reading, I created these free reading strategy printables and used them to put together Take Home Reading Strategies Books. The printables can be used with ANY book or text that the students are reading to help them apply reading strategies.
The reading strategies included are the strategies that I teach my students in class during guided reading (or whole group reading, depending on the needs of my readers). I do recommend that you provide direct, explicit instruction on these reading strategies before having the students complete the printables on their own.
Reading strategies include making predictions, making connection, making inferences, summarizing fiction and nonfiction, questioning, visualizing, and more!
The resource is separated by reading strategies to use with any book and then reading strategies that specifically work with fiction books and then nonfiction books.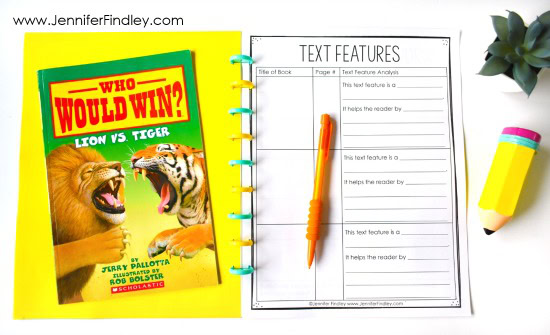 You can use these reading strategy printables to make your own take-home books that you can bind, staple, or use in a folder or binder. You can choose to bind all of the reading strategies into one book or use a folder/binder and add to it as the year progresses, sending a new printable home each week or every other week.
Tips for Using the Reading Strategies Printables as Take Home Books
Speaking of using one printable a week, here are some more tips for effectively using these reading strategy printables as take home books…
Have the students practice the strategy a few times and provide feedback before assigning the printable.
It is not necessary that you send home every printable at once. You can use a folder or binder and send home 1-2 printables at a time. Using a folder or binder will allow you to add printables to the take home "book" as you introduce and teach them.
Regularly check in with your students and check their progression with the Take Home Book. How often you check in really depends on how you choose to use the printables. If you want it to be purely self-motivated, I recommend checking in once a week to every other week at a minimum.
Download the FREE Reading Strategy Printables
Click here or on the image below to grab the FREE reading strategy printables to make your own Reading Take Home Books for your struggling readers.
More Resources and Posts to Support Struggling Readers in 4th and 5th Grade
If you need a resource to help you explicitly teach reading strategies, as well as allow your students to practice the skills with rigorous texts (fiction and nonfiction), check out this resource from my TpT store.
Shop This Post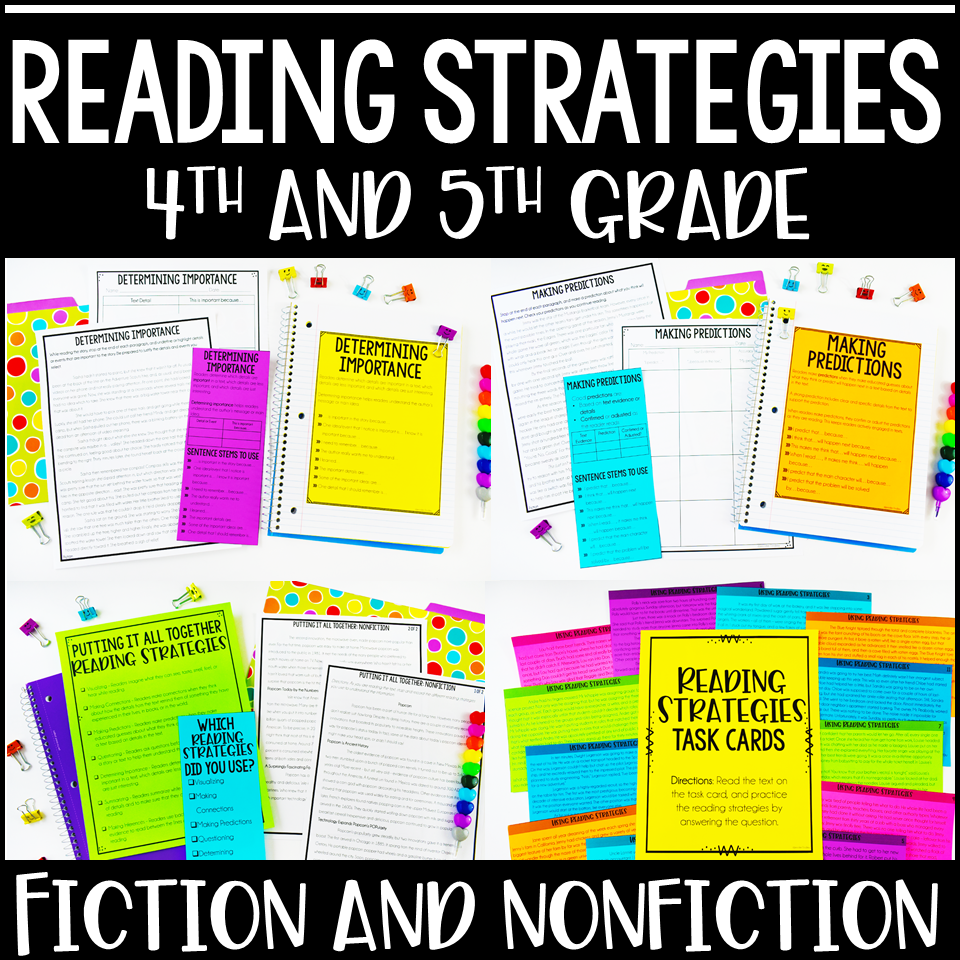 Reading Strategies
Do your students struggle to comprehend grade level texts? This resource provides everything you need for direct instruction of seven key reading strategies that improve reading comprehension. The reading strategies include visualizing, making connections, making predictions, questioning, determining importance, summarizing, and inferring. Fiction texts and nonfiction texts are included to allow your students to work on reading comprehension of fiction & nonfiction.
Click on the links below to read more blog posts or see recommended resources to support your struggling readers further.
Decoding Strategies for 4th and 5th Graders
Helping Struggling Readers in Upper Elementary 
Sentence Stems for Reading Strategies: FREE Posters
Getting Students Excited to Read
Holding Students Accountable for Independent Reading
Reading Intervention for 4th and 5th Grade Students Reading at 2nd/3rd Grade Levels: Fiction Skills
Reading Intervention for 4th and 5th Grade Students Reading at 2nd/3rd Grade Levels: Nonfiction Skills