Getting through those last few weeks of school can be challenging. Students are ready to be done and teachers are just as ready for a (much needed) break. Incorporating fun end of year celebration activities into those weeks can be a lifesaver (and work really as behavior incentives)! Here are a few of my favorite end of year celebration ideas that work really well with 4th and 5th graders. And to be honest, I enjoy them as much as my students!
Amazon affiliate links included if you wish to purchase a few of the items recommend on this post.
Popsicle Party
The end of the school year can be hot! One of my favorite end of year celebration activities is to have a popsicle party. An inexpensive option is to get a box of unfrozen popsicles the week before the party and freeze them. By the time you go to celebrate, you'll have frozen treats that all of your students will love.
Signing Party
Another student favorite idea is to have a signing party to celebrate the end of the school year. If your school does yearbooks, it's the perfect time for students to sign their friends' books. Autograph books or t-shirts are other great alternatives. For this activity, we mix the grade levels either outside or in the gym. This way they can walk around and mingle with friends in other classes while they are getting signatures.
Beachball Autograph Celebration
Break out the beachballs and have friends and teachers sign them. Black permanent markers work great for this. When the teacher provides the beachball, it's an easy and inexpensive end of year gift! Click here to check out more end of the year gift ideas for upper elementary students.
Make Ice Cream in a Bag
I love end of year celebrations that double as learning opportunities because it keeps the students from getting too excited and is also admin approved. Making ice cream in a bag is a perfect example of this. We make it a learning opportunity by integrating a reading passage before making the ice cream. Click here or on the image to read more and grab the FREE reading passage that I use.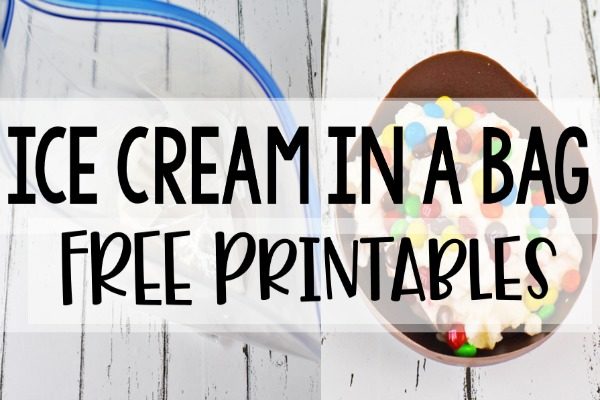 Want a similar idea that requires a bit more prepwork and instruction? Try solar ovens! Click here to read more about how to make solar ovens with your students and grab several free printables to help you implement this end of year activity.
Battle of the Classes
Take a day to host a tournament between classes. From dodgeball to volleyball, any team game would work. Have the competition with your team or expand it to include all of the grade level teams for the ultimate showdown!
Staff vs. 5th Grade Dodgeball Game
Slip on your sneakers and get ready for the ultimate dodgeball tournament – students vs. staff! The best part? You can invite cafeteria workers, specials teachers, or even the principal to play. It's a great way to release energy, have fun, and include those special staff members who have made a difference in your students' lives all year long.
Water Fun Day
When the temperature heats up, water balloons, sprinklers, and a water slide make for an epic end of the year celebration activity. Have students come to school in shorts and t-shirts, but bring an extra outfit just in case they don't dry out. I also recommend recruiting parent volunteers or extra staff members to help with this celebration idea.
End of the Year Photo Booth
Have your students make props and a backdrop for their very own class photo booth. Set it up in a corner of the room or see if you can borrow the gym to have multiple backdrops. Let students take pictures with their (or the school's) tablets or phones. They can then print the images out and add them to a school year memory book. Here is an example of a simple photo booth backdrop from a few years ago.
Activity Day
Activity Days are great and can be used as an end of the year activity or any time of year for behavior incentives. With your team, decide which activity will be in each room. The most popular options usually are a movie room, a board game room, a science activity room, and an arts and crafts room. Students can either be assigned to a room, rotate through different activities based on interest, or choose just one spot to spend their time in.
Minute to Win It Games
My students love Minute to Win It games. They're quick, easy, and almost always low prep. Here are some of our favorite Minute to Win It games for the classroom. You can have a day devoted to 3-4 different minute to win it games or you can do a variation of the activity day shared above with a different minute to win it game in each classroom.
Picnic School Lunch
Soak up the Vitamin D and have lunch outside at the end of the year. A picnic school lunch not only breaks up the monotony of the end of the year, but it also gives students a chance to chat more freely than they would if they were inside. This is a great chance to reminiscence and reflect on the year. My students usually naturally form picnic groups during outside lunch days and I like to rotate from group to group, spending a little time chatting with all of the students in a more informal setting.
"Not Bored" Board Game Day
Have students bring in some of their favorite board games to play in class. Be sure to screen them for appropriateness first and have a stash of your own to introduce to the students just in case no one brings any. Let the students rotate through the different board games or sign up for the ones they want to play and make a schedule.
Show and Tell Day
Take a twist on the old school Show and Tell Day by getting student volunteers to teach or show a skill or talent that they have. Instead of bringing in stuffed animals, show and tell day has evolved into demonstrating origami or teaching classmates a new dance. It's a wonderful way to celebrate students' unique talents and a great way to end the school year.
Do you have any favorite end of the year celebrations? Let me know in the comments! I am always looking for new fun celebrations and activity ideas.
Want More End of the Year Activities for Grades 4-5?
End of the Year Literacy Activities and Ideas
End of the Year Math Activities and Ideas
FREE End of the Year Writing Prompts
FREE End of the Year Reflection Questions
End of Year Activity – Making Ice Cream in a Bag with FREE Printables
End of Year Activity – Solar Oven Project with FREE Printables
End of Year Activities to Prepare Students for the Next Grade Level