One of my biggest struggles as a teacher has always been students helping students all the skills they are learning in all the subjects. I have to be very purposeful about spiraling skills consistently so the students don't forget what was learned at the beginning of the year. Read more details about how I use spiral review in all subjects (and not just morning work) here.
In addition to the spiral review, I also like to add whole class and small group review in on a regular basis. This post is a round up of  some of my favorite engaging ways to review that are student approved. These are also pretty low prep (depending on the activity) and easy to implement. They are perfect for quick or in-depth reviews before assessments, after long breaks from school, or as test prep.
Jenga Review
My students absolutely love playing Jenga while reviewing. I spent an entire year creating a bunch of easy to implement and prep FREE Jenga review games for my students, reviewing skills from decimals to parts of speech. Click here to see the collection of all of my Jenga review activities and grab all of the downloads for free.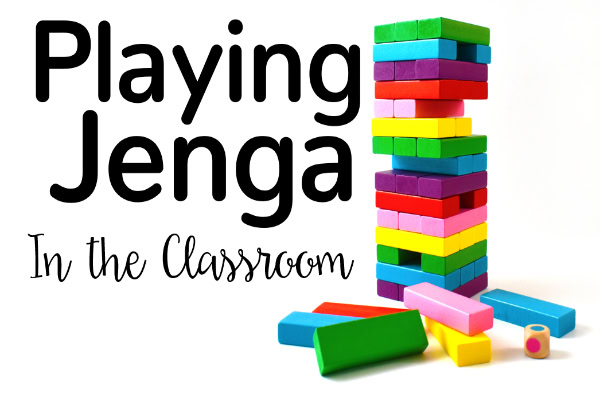 Mini-Review Booklets
If worksheets and task cards had a baby, it would be mini-review booklets. My students surprisingly really love these, and I love all the skill and practice they provide the students. I use these throughout the year to review large chunks of content before assessments or after long breaks from school.
After teaching a large unit or chunk of skills (fraction and decimals, for example) I will have my students complete mini review booklets to review all the skills before a test. About a week before the test, we will work through the mini-booklets and I will pull re-teaching groups or plan mini-lessons based on student mastery on the booklets. Click here to see all the mini-review booklets in my TeachersPayTeachers store.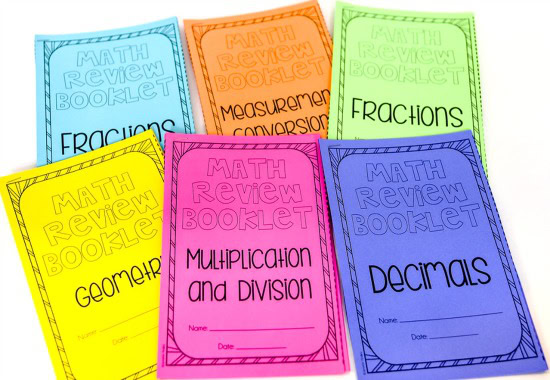 After Winter Break, I use my "It's a New Year, but I can't Forget Last Year's Math Skills" booklets to review all the math skills I have taught. I simply print the pages I need and voila, instant review that the kids don't mind doing. I hand these booklets out when we get back from break, and students have until Friday to complete them. During math centers that week, I make a point to check in several times with the students to see if they are struggling with specific skills (and I grade as I go). Typically, when they turn the booklets in on Friday, the majority of the pages have already been checked by me. Click here or on the image below to read more about how I use my New Year's booklets to review after winter break.
Collaborative Review
Collaborative review has always been really engaging for my students. To use a "peer review and teach" approach to reviewing, I put my students in groups (I prefer groups of 3 for this activity) and assign them a topic or skill. I give them a set amount of time to create a poster that reviews the skill. They can even come up with a few questions that assess the skill.
When the groups have finished their posters, I have them present the skills to the class for some great review and reteaching. They use their posters to teach the skill to the class, and then they ask questions about the skill to have the class review the skill with them. After the students present their posters to the class, we hang these up in the hall for an excellent student work display.
Amazing Race Review
I just blogged about this earlier this month, but I definitely want to include this engaging review in my roundup. Using any topic that you want to review, assign students academic tasks to complete. Once they have finished their tasks, they have to complete a collaborative challenge to move through the review. Click here to read more about this review and how you can use this in a couple of different ways to review.
Minute-To-Win-It Games
Another highly engaging way to review is to use minute to win it games. I follow these basic steps:
Group my students into groups of 4-5.
Plan minute to win it games (sometimes I plan just one main game that all the students play and sometimes I have 4-5 different ones).
Present a task for the group to solve.
After checking the groups off, have the students send one representative to "play" the minute to win it game. Depending on the number of supplies, you can have one person play it at a time or have each group playing the game simultaneously (this option is better for time and classroom management).
Repeat steps 3-4 until each student has had the opportunity to participate.
This is a high engagement review so it is perfect for lengthy reading tasks or complicated math tasks.
Want more detailed information about using Minute to Win It games in the classroom for other purposes? Click here to check out a separate post on the topic.
Scoot Review
This is an oldie but a goodie. My students love playing Scoot, and I love how I can easily assess and provide assistance while the students are moving through the room, scooting and solving problems. Read more about Scoot and how I use it to assess here.
Test Prep Dress Up
I have a collection of "Dress Up" items that we use for this fun review. In groups, the students answer questions. When a group gets the correct answer (they all answer every question but each group takes a "turn"), they get to choose an item from the dress up box to make another classmate wear for the rest of the game. They love this! Read more about this here by clicking here.
Gallery Walk
This one is probably one of the easiest to implement and put in place pretty quickly. Write tasks or problems on chart paper (one chart paper per group) and place around the room. Place your students in groups and have them rotate around (at your signal), answering the questions or tasks on the chart paper. Have them record their answers on a separate piece of paper. If time allows, you can assign each group to a chart after all the groups have rotated through. Have the group show all of their work and justification on the chart. Then have the groups make one final walk through to analyze and add to the students' work on the chart. Click here to read more about Gallery Walks and see some pictures of it in action.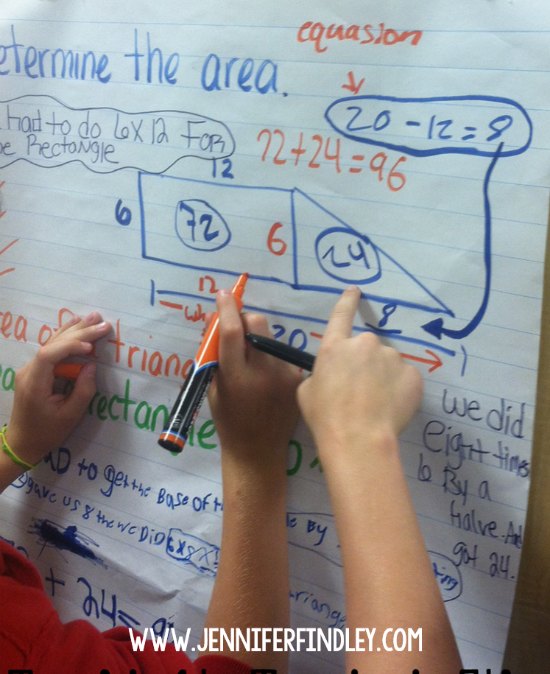 Targeted Skills Centers
Centers are a huge part of my instruction, so it is no surprise that I would include them in my post of favorite ways to review. My favorite way to use centers to review several skills is to have "targeted skills" centers. This is ideal for reviewing a large chunk of standards after a long break form school or for reviewing before a state test. Have each center focus on a different skill. The students rotate through each center reviewing and practicing all the skills you need them to review. Click here to see some of the "targeted skills" centers I use to review before my state assessments.
Graffiti Review
This is one of the reviews that works really well with literacy. Place a butcher paper with a passage or set of literacy questions taped to the center of the paper. Place your students into groups. I recommend four students per group for this activity. Section the butcher paper into as many sections are there are students in the group. Then have the students section their section into the number of questions or tasks are on the paper. The students answer the questions in their section and discuss it with their elbow partner (the student whose section is beside them). You could have each group have the same questions or different questions and have the groups rotate to them all. If each group could have a different set of questions, they could present their questions and answers to the class. You could also do a gallery walk type activity with this as well and have the groups rotate and analyze other groups' answers and explanations. Click here to read more about how I used this review  in my classroom.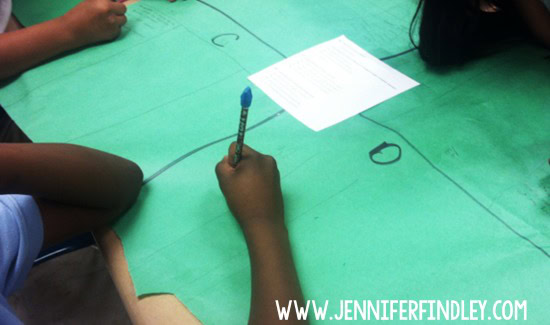 I am excited to try out a few more "out of the box" review games with my students this year, so make sure you check back for more ideas to be posted on my blog. In the meantime, what are your favorite engaging ways to review?