"Your students are not engaged with the texts they are reading." I will never forget when my administration said that to me after an observation my first year teaching. I remember thinking "They were reading the text. That is enough, right?" However, it wasn't and my students' comprehension suffered because they were not actively engaged with the texts they were reading.
Since then, I have learned to explicitly teach my students reading strategies to help engage they are reading. You can read more about the first reading strategies I teach at the beginning of the year here. This post will share three more reading strategies that are a bit more advanced, including free printables so you can try this out with your students.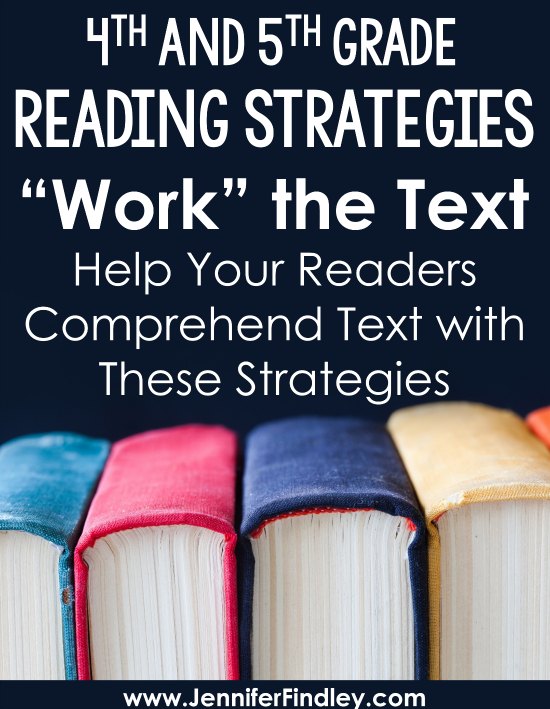 Introducing the Reading Strategies
To introduce these reading strategies, I teach my students a new strategy a week (sometimes every other week) that they must implement while they are reading independently. I introduce and model the strategy through our weekly read aloud. We also practice this strategy in guided reading, especially for my groups who struggle more than others.
Reading Strategy: Cause and Effect
This reading strategy requires the students to begin with a T-Chart labeled Cause and Effect. As the students are reading, they record events that happen on the Effect column. Then, they find, determine, or even infer the cause for that event and write it in the Cause column.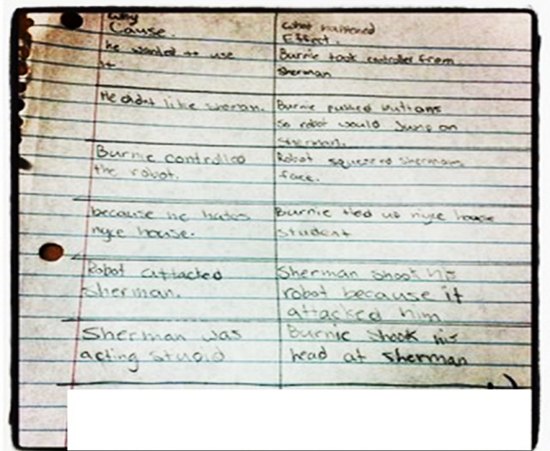 Reading Strategy: Summarizing with Who- Did What
As the students are reading fiction texts, they stop at the end of each page or chapter to briefly summarize what they read. To do this, they jot down the following:
Who – who was or were the most important character(s) in this section
Did What – what was the most important action done by the main character or what happened to the main character.
The students can organize their thoughts in a two-column chart or simply write it out in a complete sentence.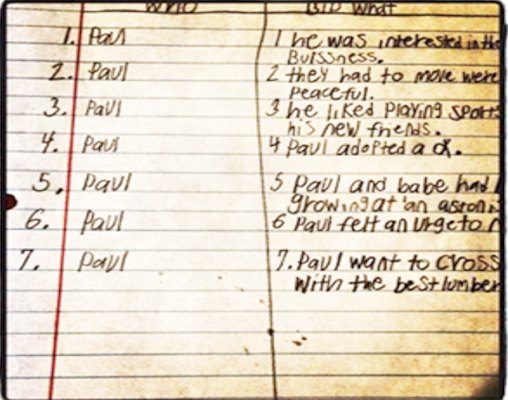 Reading Strategy: Fact-Question-Response
This reading strategy works with nonfiction text and is adapted from Comprehension Toolkit by Stephanie Harvey. As the students are reading, they record facts they learned from the text, questions they still have related to that fact, and their responses to the text.
This strategy is a bit difficult for some students as they may not pull out important or interesting details, as you can see from this example.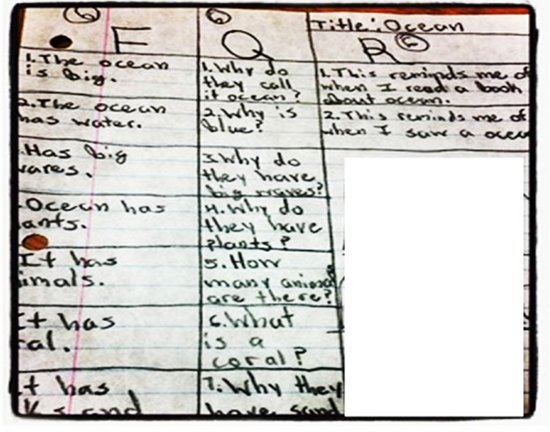 The Results of Using the Strategies
Using these strategies greatly improved my students' comprehension and recall of the texts they were reading. Putting their thoughts down on paper really focused my students and engaged them in the text they were reading.
No more kids daydreaming while reading or only flipping the pages. They are reading, thinking, and writing! And the best part is that their comprehension has greatly improved since teaching these direct strategies to comprehend while reading.
This week I had an AHA moment when it came to my strategies. I have taught them so many strategies and this week we took a week off from a new strategy and I told the students to use the strategy from last week. One of my kids said, "This book really works for cause and effect, can I do that strategy?" Oh my goodness! YES YES YES, you can!
So all this week, the students chose the strategy they wanted to use and whichever one helped them understand the text. This was an eye opener for me! If I want them to take ownership in the strategy, I need to give them choices!
Download FREE Printables Here
Click here or on the image below to download printables to help you implement these reading strategies with your students.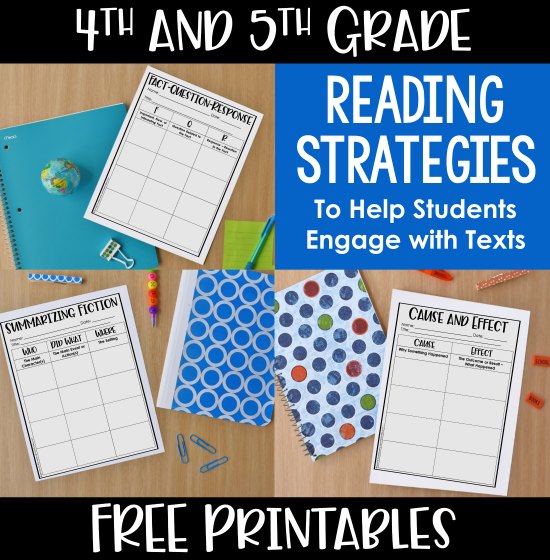 To read about how these reading strategies transitioned into taking a rigorous district reading assessment, click here.
More Blog Posts and Resources to Support Your Readers
Click on the links below to read more blog posts or see recommended resources to support your readers (especially struggling readers) further.
Decoding Strategies for 4th and 5th Graders
Helping Struggling Readers in Upper Elementary 
Sentence Stems for Reading Strategies: FREE Posters
Free Reading Strategies Take-Home Book 
Getting Students Excited to Read
Holding Students Accountable for Independent Reading
Reading Intervention for 4th and 5th Grade Students Reading at 2nd/3rd Grade Levels: Fiction Skills
Reading Intervention for 4th and 5th Grade Students Reading at 2nd/3rd Grade Levels: Nonfiction Skills