As demanding and time consuming as our curriculum is, I have found that I always need to pause my pacing and spend some of my time reviewing after a long break from school. Today, I want to share with you a fun test prep review or "after a long break" review that my students loved last year.
Here is the basic rundown of this fun test prep activity review:
Students will rotate (at their own pace or at the teacher's signal -more about both options below) through stations. At each station, they will be required to answer a series of questions (or one really in-depth question or task) and get their answers checked off for accuracy. After getting the answers checked off, they must complete some type of challenge; think minute to win it challenges or collaboration challenges.
Amazing Race Challenge – At the Students' Own Pace
This type of self paced review works best if you can pair up with another teacher (and having at least one more teacher to help is even better). This way, you can each man several stations and have smaller groups of students.
For this type of challenge, you will need to have at least 2 more stations than number of groups. This is important for the self pacing. Since students work at their own pace, you want the extra stations to avoid having three groups waiting at a station. Remember this option only works if you have extra adult helpers. I suggest assigning each teacher or adult helper 2-3 stations to manage.
Amazing Race Challenge – Centers or Stations

If you do not have other teachers helping, this is the version you want to use. Set a timer for each station and have the students rotate through each station at your signal.  You could check each group's work yourself or have answer keys available that you hand them to check. If you do this, I suggest having a captain for each group to check the answers.
After the students' answers have been checked, they can begin the challenge and the goal is to complete the challenge before time is up. In this challenge, they are racing the clock and not other teams. If the students finish the questions and challenge before time is up, make sure you have something for them to do while they wait.
Setting Up the Amazing Race Stations
Here are the steps you should take to get this type of test prep review up and going:
1. Divide your students into groups of 4 or 5 students each.
2. Plan your stations and gather materials.
3. Prepare the review material: worksheets or task cards work best. Click here to see some 5th Grade Language Task Cards and here to see 5th Grade Math Task Cards. We actually did this review during the Spring before our state test so I used my Spring Language Task Cards that reviewed all the 5th grade ELA standards.
4. Explicitly go over the directions with your students and explain do's and don'ts. They will get very excited so it is important to set behavioral expectations and consequences from the beginning.
5. Assign the students to their starting station and begin.
Challenge Ideas
Click on each link to read more about the challenge. These are my go-to favorite stations. The students love them and I love the teamwork aspect of them.
Save Sam
Frozen T Shirt (I only require one member of the team to put the frozen shirt on but they all must work to thaw it out.)
Pasta Mover (Adapted the rule to make it where each pair of students in the group had to move one noodle to the basket versus trying to get the most noodles moved.)
Plastic Cup Pyramid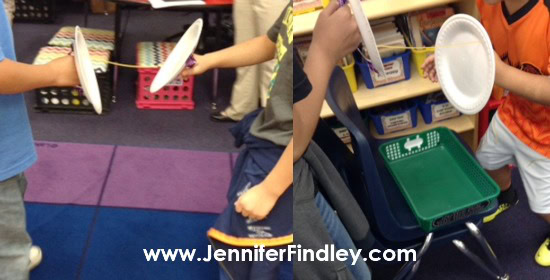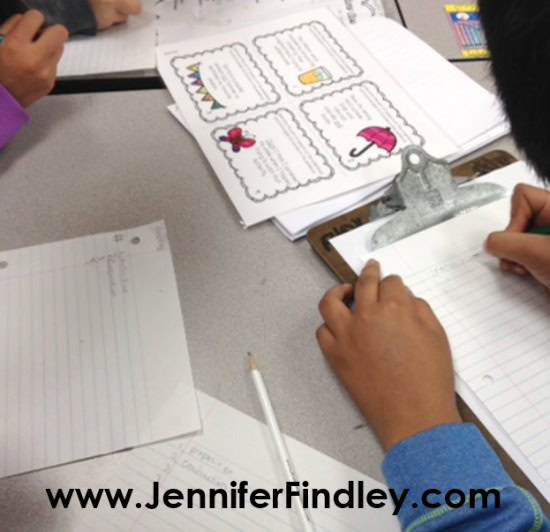 Amazing Race themed review is one of my favorite fun test prep ideas to really engage my students. They won't even realize they are reviewing with this fun test prep activity! What are your some of your favorite ways to review? I love hearing new ideas!
Do you want FREE test prep activities and resources for grades 4-5? Then, sign up for my FREE 10 days of test prep freebies! Click on the image below to read more and sign up today.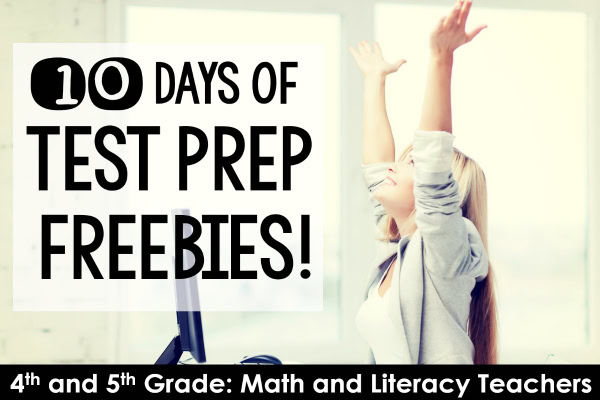 More Test Prep Resources and Ideas
Want even more test prep ideas and activities? Click on the links below to get even more ideas to implement engaging and relevant test prep that you and your students will love!
FREE Test Prep Motivational Quote Coloring Pages
Online Test Taking Strategies and Resources
Implementing Test Prep Centers
Ways to Make Paper and Pencil Test Prep Engaging
Engaging Test Prep – Pie Face Review