If you are looking for engaging test prep activities that will excite your students and make them want to practice and review the material before the big test, check out this collection of engaging test prep activities. These vary in prep and materials needed and work for nearly every subject and concept.
Jenga Test Prep
First, we have Jenga test prep. This works great in small groups or centers or even at a teacher station. All you need to make this work is a Jenga game and a selection of task cards or questions. The students will take turns answering a question and then choosing a Jenga block to move. Check out this post for more details and variations for how to play Jenga test prep.
Pie Face Test Prep
Next up is Pie Face test prep. This activity is highly engaging, but also requires prep work and materials, not to mention clean up. It can also get a little bit dicey as far as behavior goes. I recommend having parent volunteers or another teacher to help monitor behavior.
Because of the prep and materials needed, I like to save this for test prep that is extremely rigorous or challenging for students. For example, I have done this with constructed response reading questions and I've also done this with essays. The students had to write each section of the essay and then they were able to get a turn at playing pie face. To read more about how I use Pie Face for test prep, check out this post.
Minute to Win It Test Prep
Minute to Win It games are great because they only take a minute and a lot of them use just a few supplies. To use Minute to Win It with test prep activities, I like to have my students placed in groups. I give them the work that they're supposed to do. They complete one part of the work or the entire work, and then as a class, we take a break and do a minute to win it activity.
This also works really well with time-consuming, rigorous tasks or a longer selection of questions. For example, you could give the students six math questions and then once they are all checked off and accurate, then they'd be able to participate in the Minute to Win It activity. Check out this post to read more about how I use Minute to Win It activities for review and test prep and other areas of the classroom.
Test Prep Egg Hunt
April is the perfect time for a test prep egg hunt. Take a boring test prep practice test, cut the questions into strips, and place them in plastic eggs. Hide the eggs outside (or around the classroom) and have students find them, answer the questions, and then replace the question and the egg. Read more details about doing a test prep egg hunt, and grab a free set of questions for 4th grade math here!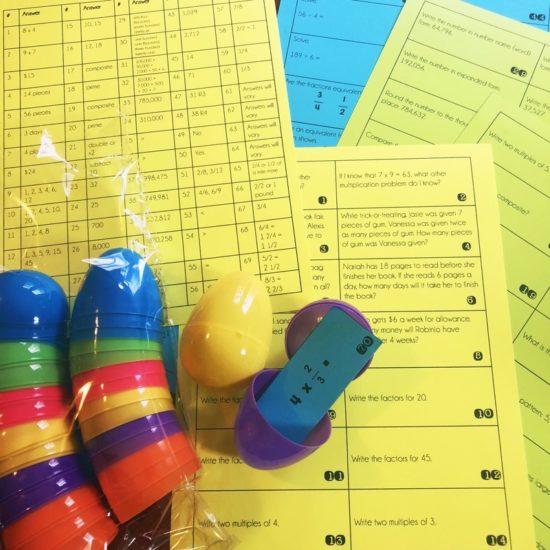 Amazing Race Test Prep Activity
If you are wanting to do a more time-extensive challenge or activity with your grade level or with another classroom, I highly recommend doing an Amazing Race activity. This does take more prep work and will require more adult hands, but it is super motivating and super engaging.
For this test prep activity, you set up different challenges (think STEM or ice breaker activities) for the students to go around and complete. When they get to the activity, they have to answer a series of questions or do a series of tasks, and then they're able to do the challenge or activity. Once they are finished with that, then they are able to go to the next activity or station. Check out this post for more details about how I've done the Amazing Race activity in the past.
Around the Room Review Activity
Another engaging test prep activity is Around the Room review. This is probably the easiest for the teacher to prep and it gets a lot of buy-in with the students because they're able to move around and collaborate with their peers.
To prep for this activity, all you have to do is tape task cards or cut-up test prep questions around the room. Give the students a clipboard and a recording sheet and have them go around the room to find and answer the questions You can have the students do this at their own pace or you can have them move around at your signal. It really just depends on your students and whatever skills or questions you are using and how you want to (or if you want to) pair or group your students. Check out this post for more details.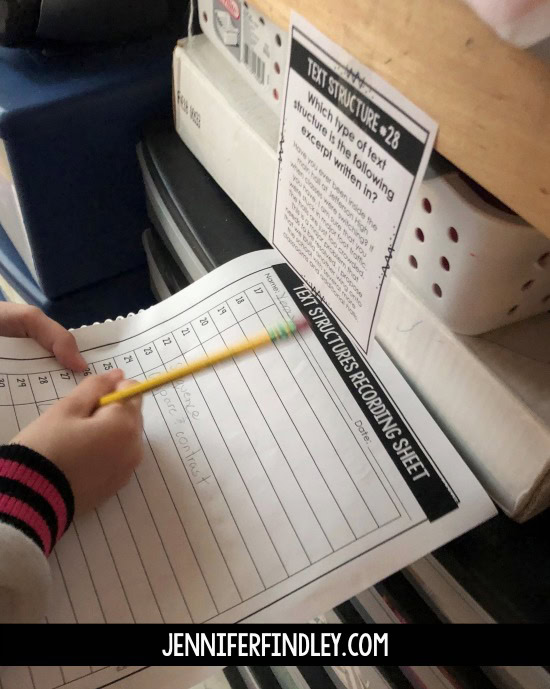 Gallery Walk Review Activity
The Gallery Walk test prep activity is very similar to the around the room with a few differences. For this test prep activity, I write questions on chart paper and have students go around in small groups to solve the question. When all of the students have rotated through all of the charts, I assign each group a question to show their work on the chart. Then we do one final walk through and compare and contrast the work on the chart to their own work. Read more about how to do a gallery walk here.
SCOOT Review
SCOOT is a great review activity that we regularly do. For this review, you need enough questions for all of your students. Place a question or task card on each student desk. Then have the students "scoot" from desk to desk at your signal, answering the questions on each desk. Read more about how I use SCOOT to also informally assess my students here.
Test Prep Dress Up
Save your children's costumes or raid the pre-school dress up center for this super engaging test prep activity. For this activity, students are placed in groups to answer questions. If the group gets the answer correct, they choose an item from the dress up bag and then choose a fellow student to wear the item. This is a huge hit! Read more about how I do this here.
Bean Boozled Test Prep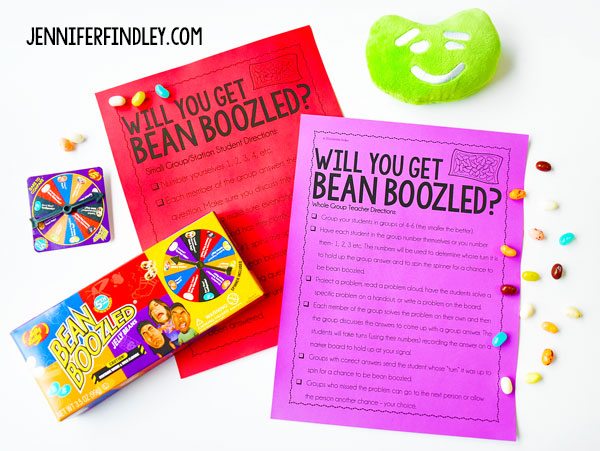 This next test prep activity is super engaging, but you may want to consider asking for parental permission or just being mindful of your students not wanting to actually eat a jelly bean. You can play this test prep activity in small groups or whole group. Basically, when a student or group gets a question correct, they are allowed to choose one jelly bean from the BeanBoozled pack to eat. This can be gross ,so you have to be mindful of that. I like to keep regular jelly beans on hand for students who don't wish to participate in the eating part. Check out this post for more details about how I've done BeanBoozled as a test prep activity.
Test Prep Materials and Resources
Do you need test prep materials and resources to use with the activities? These are my top recommended resources.